This is a reminder that schools are closed on Thursday, November 11th, in observation of Veteran's Day.

Northern Berkshire Community Job Fair: November 19th, 12-4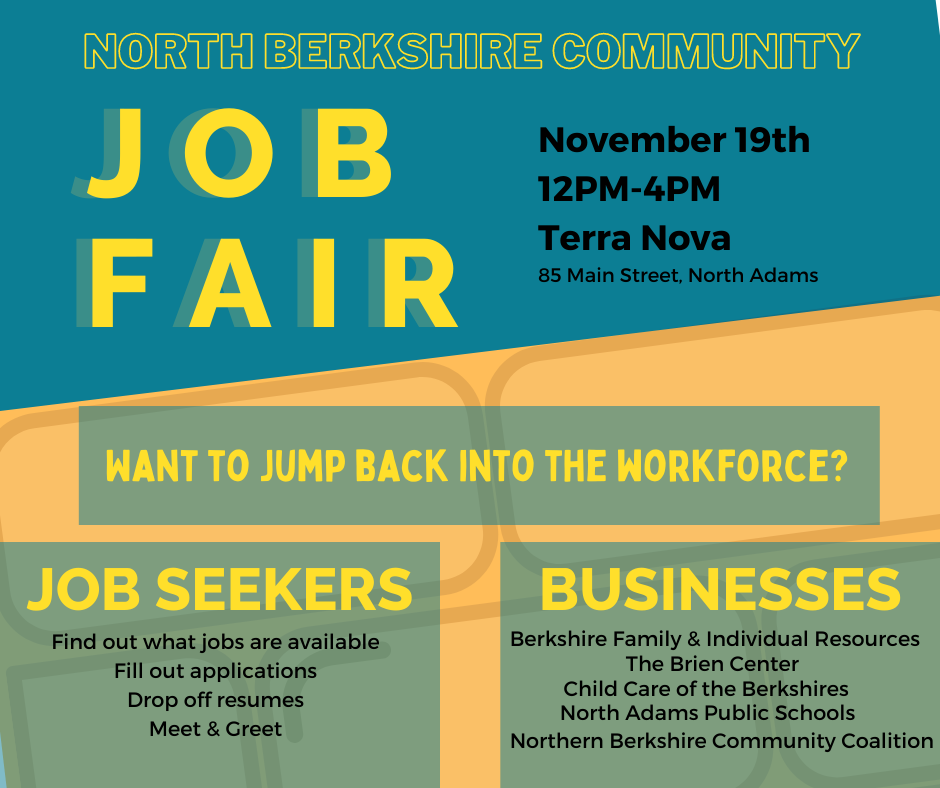 MA 4-H CES upcoming event: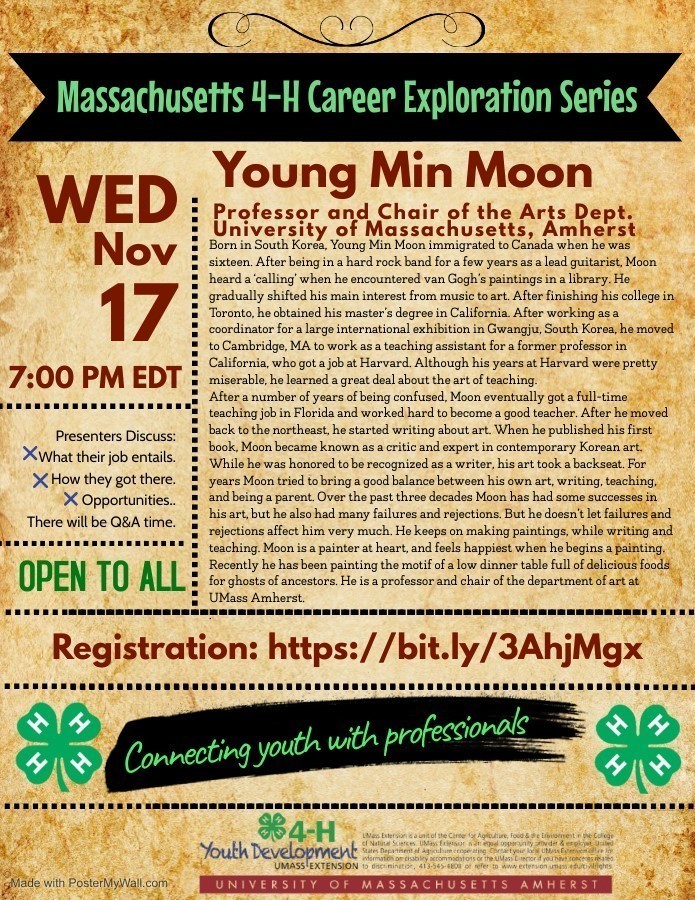 November Calendar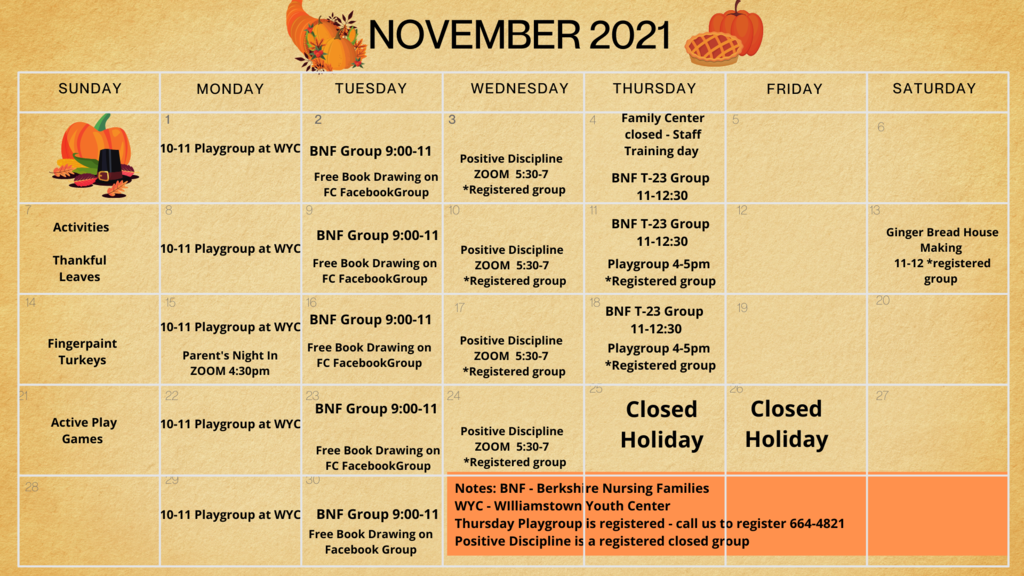 Gingerbread House

Winter Luminaries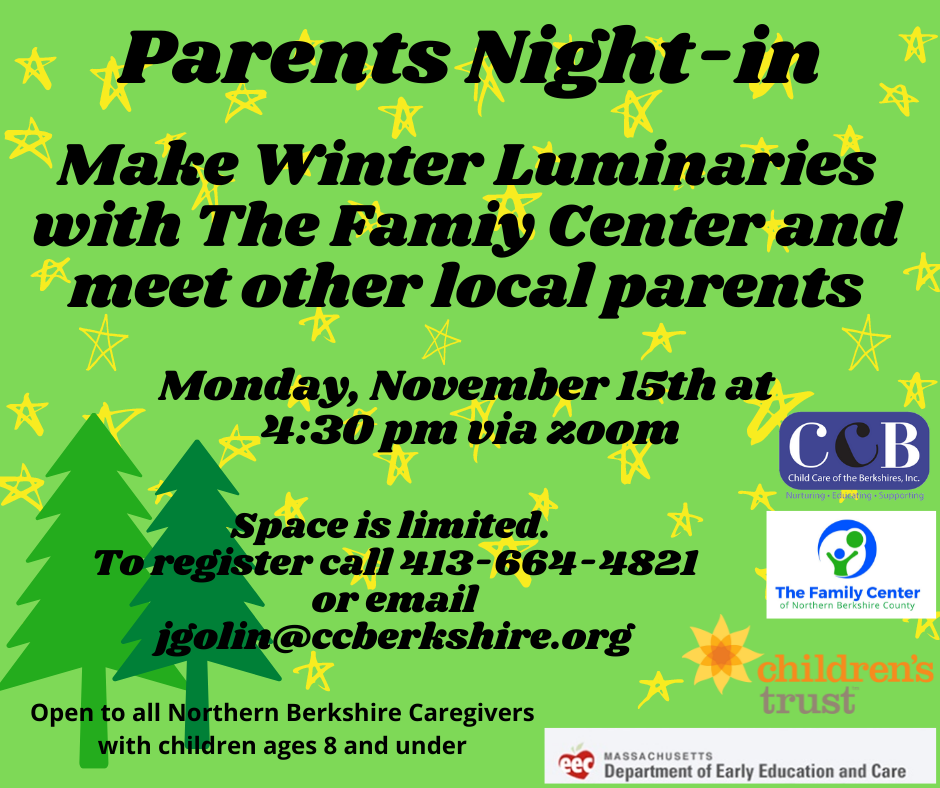 Keeping Kids Safe

Fry bread 2021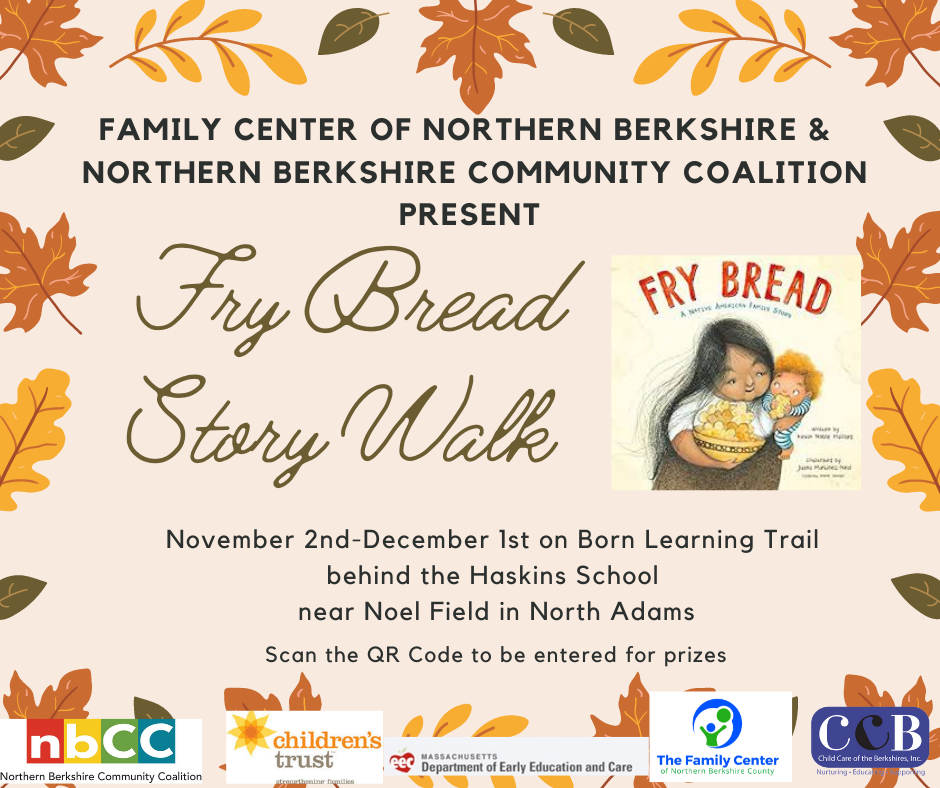 Thursday Playgroup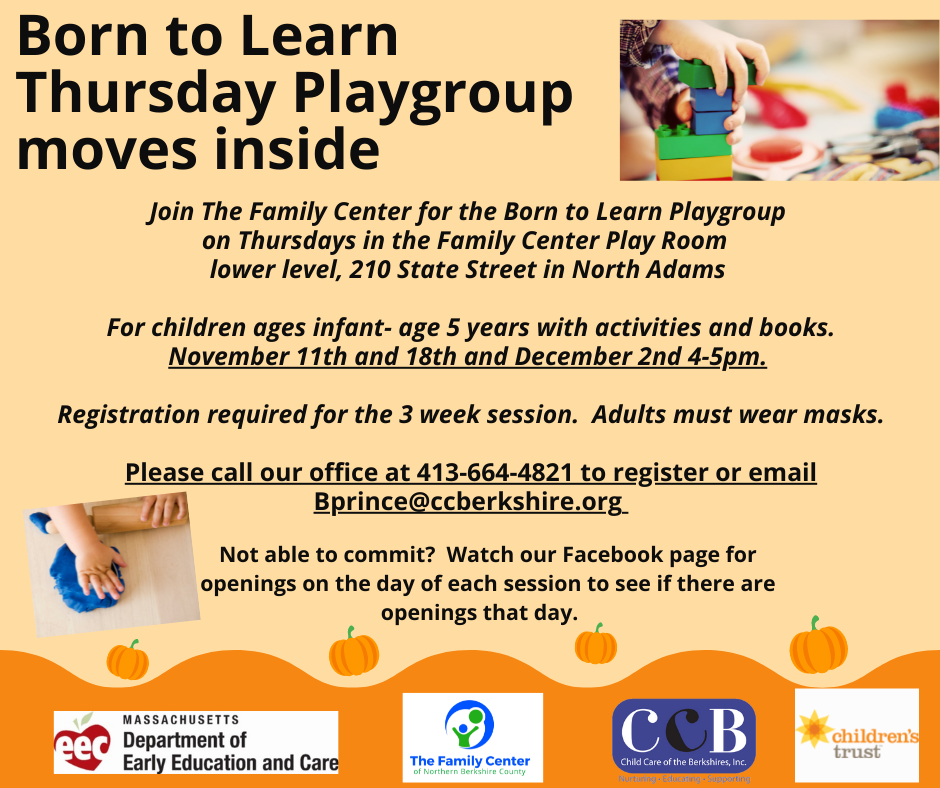 Family Center Playgroup

The Gateway Fund and Pauline Young Music Fund are currently accepting applications from students, teachers, administrators, and community members for initiatives that enhance the educational experience of students in the North Adams Public School District. Applications are due November 19th 2021. Possible projects include, but are not limited to: independent study; new programs; extracurricular activities; individual creative projects, in or outside the classroom; visiting speakers; artists-in-residence; professional development for teachers; scientific, athletic, or technical equipment; library resources and class field trips. The funds award up to $2,000 per project. For more information or to apply, please click here for Pauline Young Music Fund and here for the Gateway Fund.

This is a reminder that there is no school on Tuesday, November 2nd, as it is an all day professional development day. Thank you.

Deadline Extended: People who make low or no income can sign up for the Child Tax Credit at any time through November 15. Get up to $1800 per child this year. Those eligible could get thousands of dollars: Up to $1800 with the Child Tax Credit per child for this year Access to all 3 three Stimulus Payments for individuals and/or eligible children / dependents (between $600-$3200 per person!) if they did not get them This money does not count for SNAP, TAFDC, MassHealth, SSI, public housing or most other benefits. If families do not sign up by November 15, they can apply in early 2022. Families can learn more about what they can get and how to apply at findyourfunds.org.

November 2021 Menus: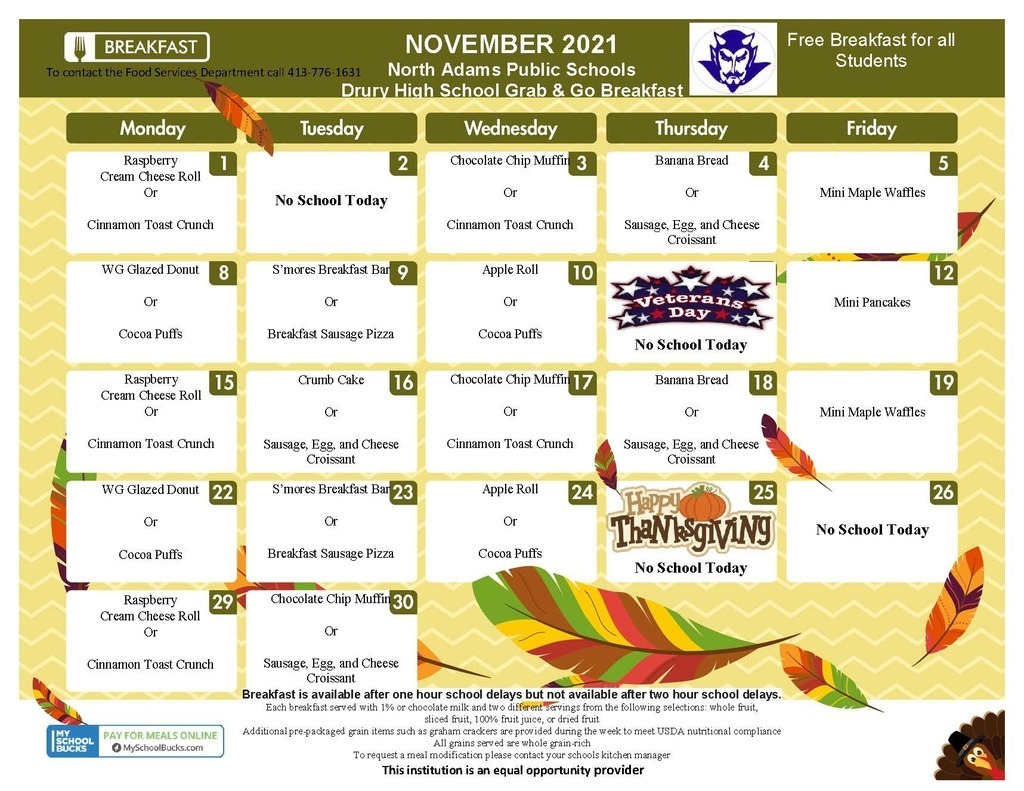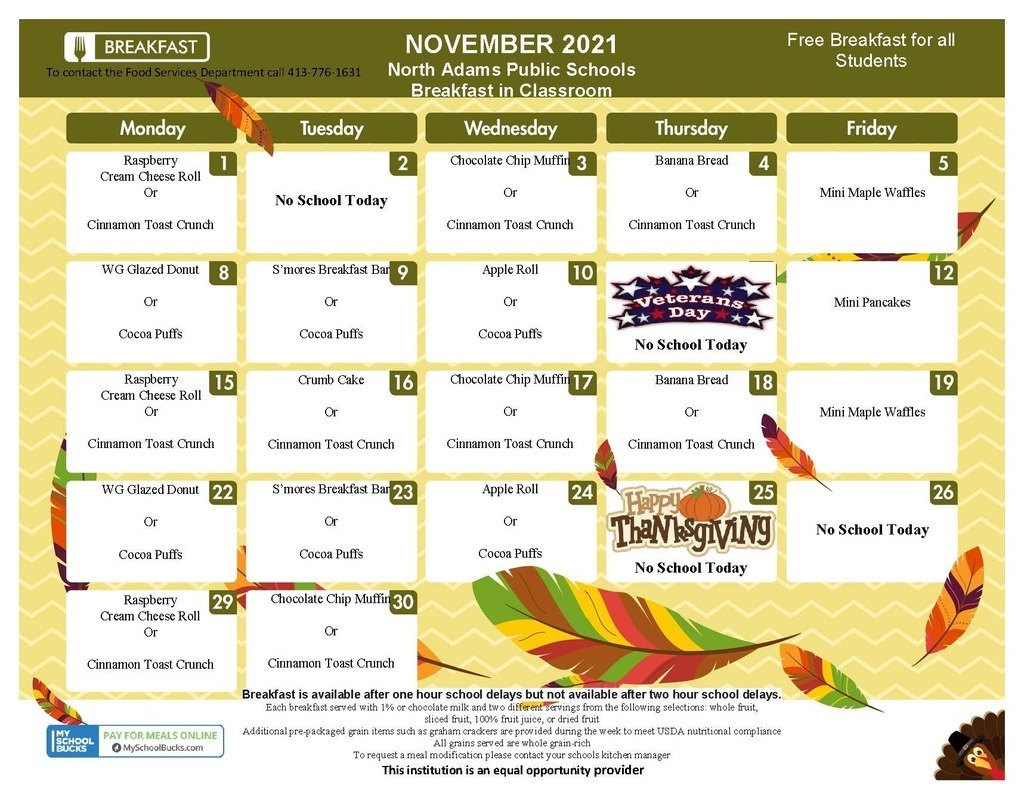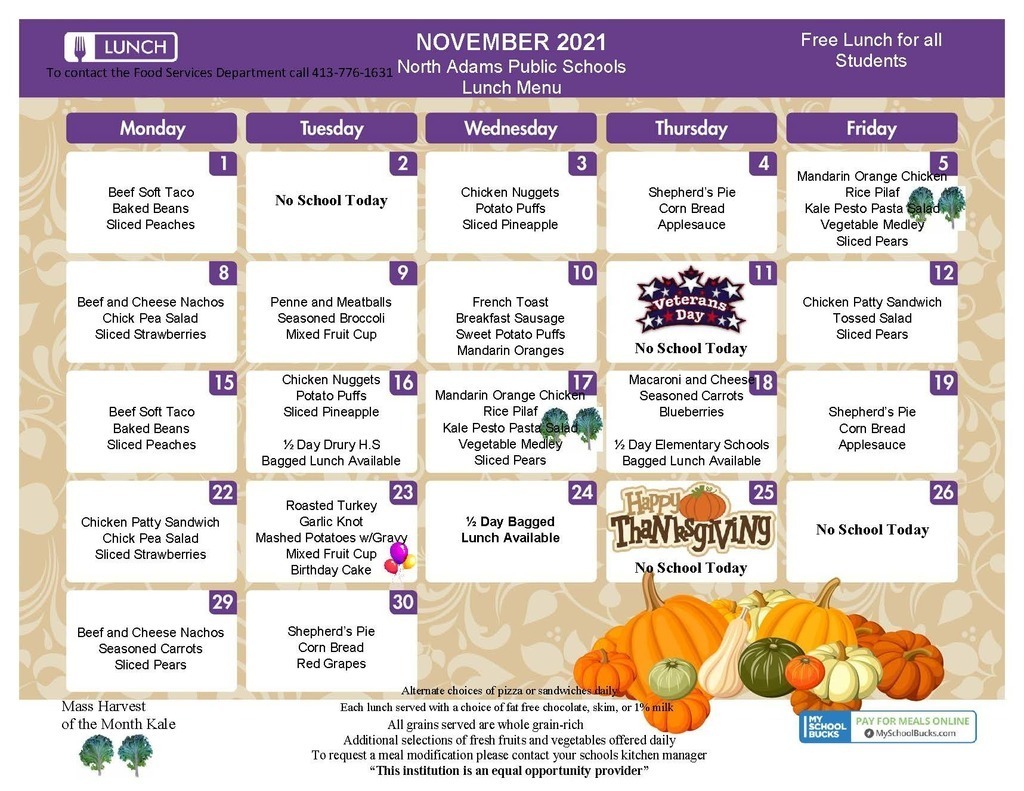 November 2021 Menus: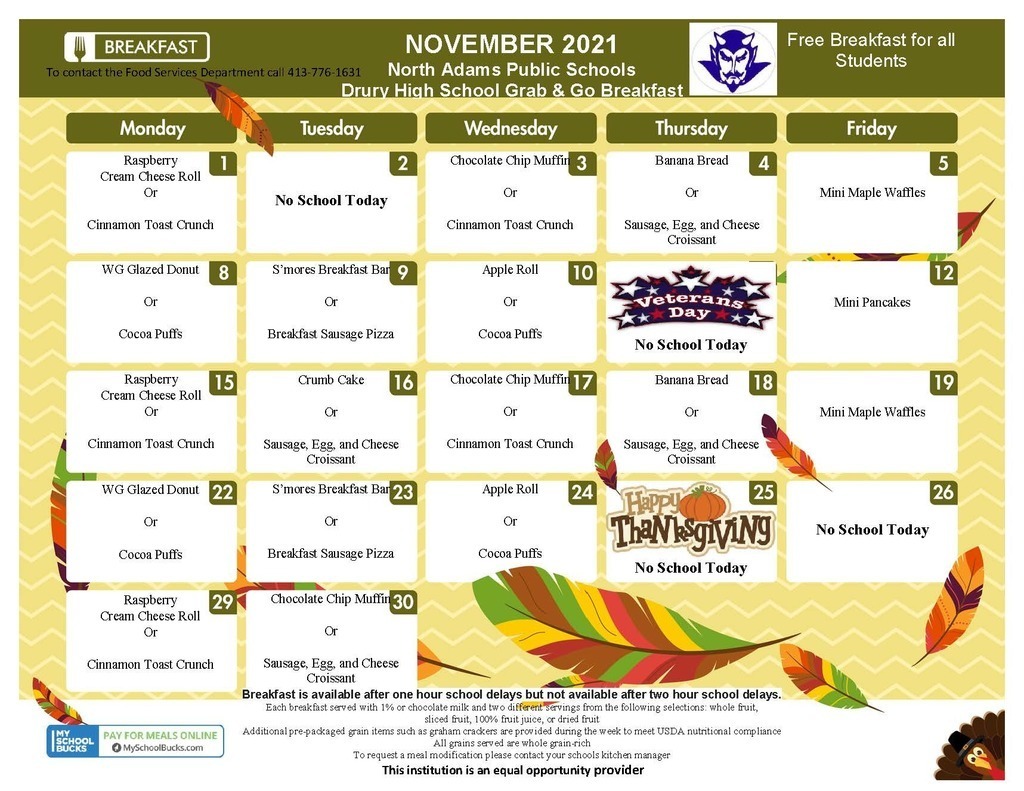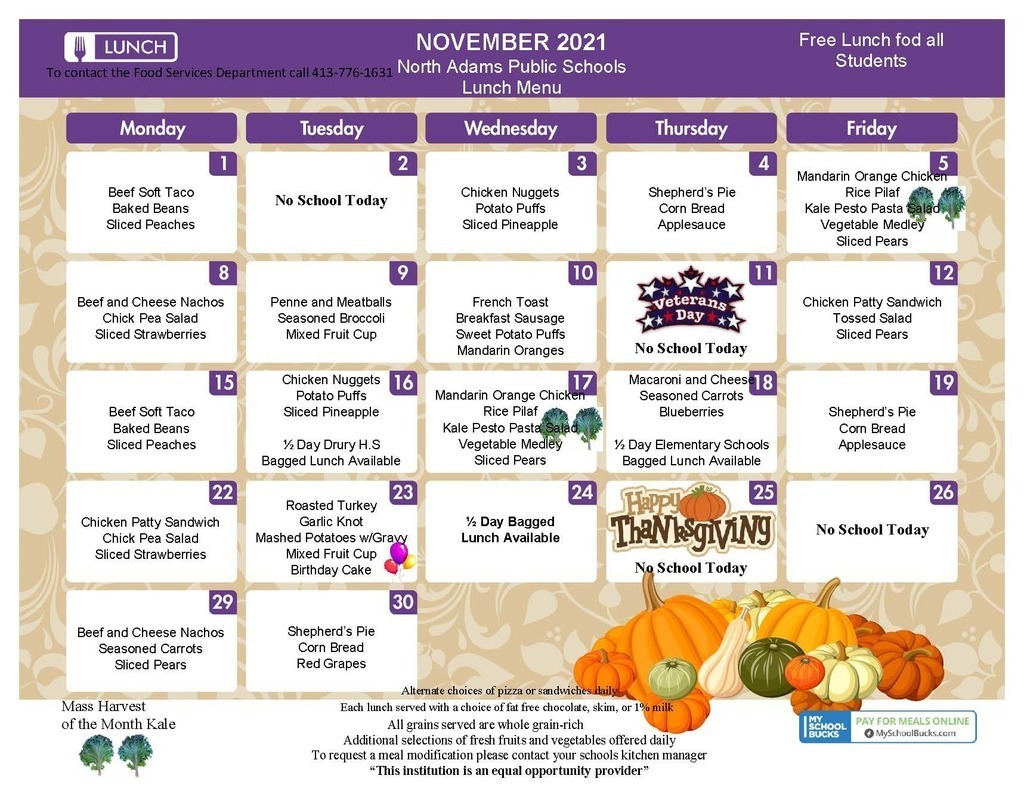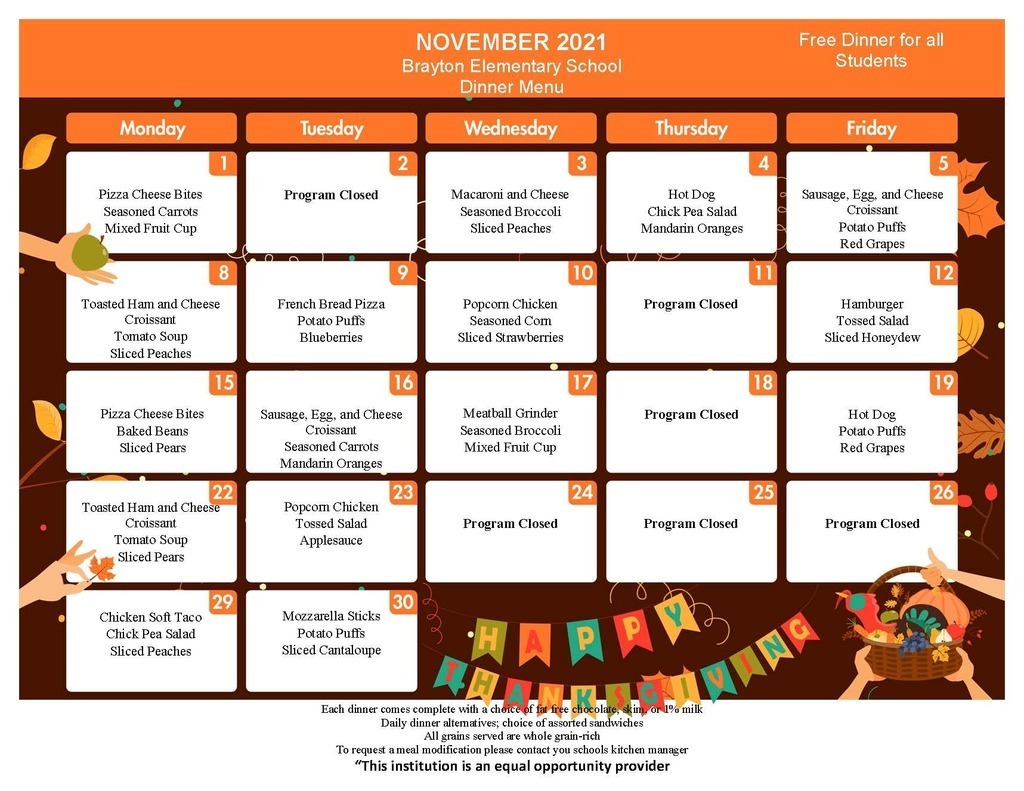 Upcoming 4-H Career Exploration Series Event:

Flu Vaccine Clinic, today! October 20, 2021 at St. Elizabeth Parish from 4:00 to 7:00.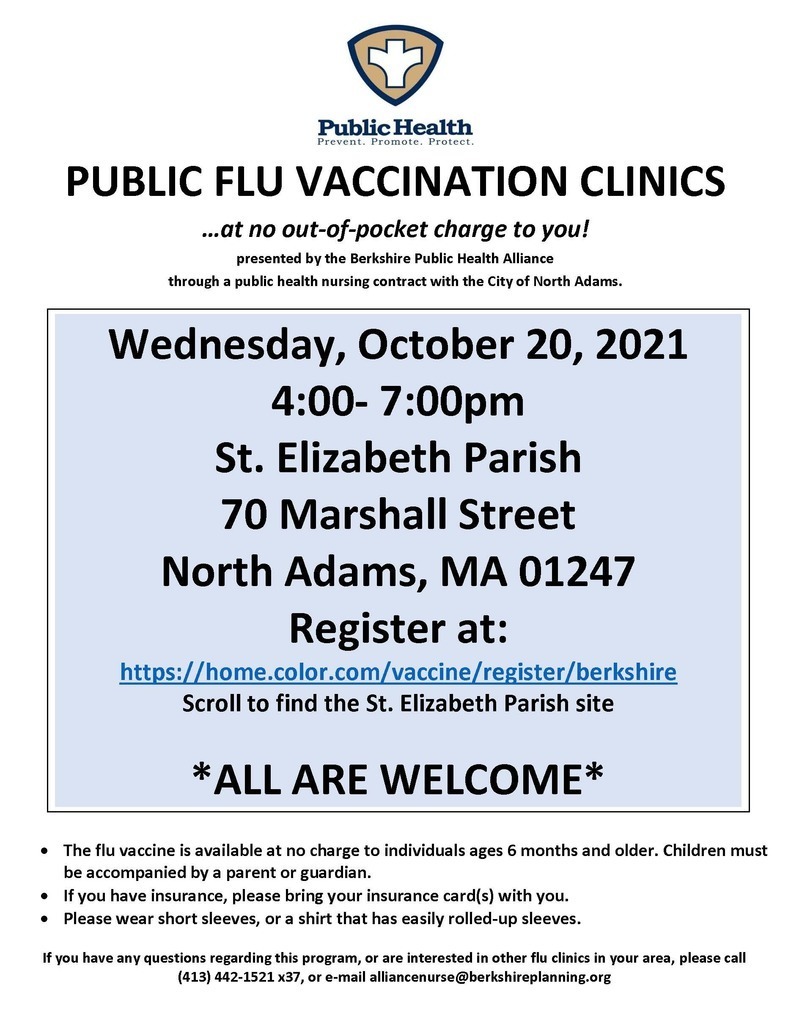 BCAC's Heating Fuel Assistance Program: Please see the information below shared by BCAC regarding LIHEAP and the BCAC Fuel Assistance program. The eligibility criteria has shifted slightly resulting in more folks qualifying to receive assistance. Households should reach out to BCAC if there are concerns about heating or utility issues to explore what supports are available.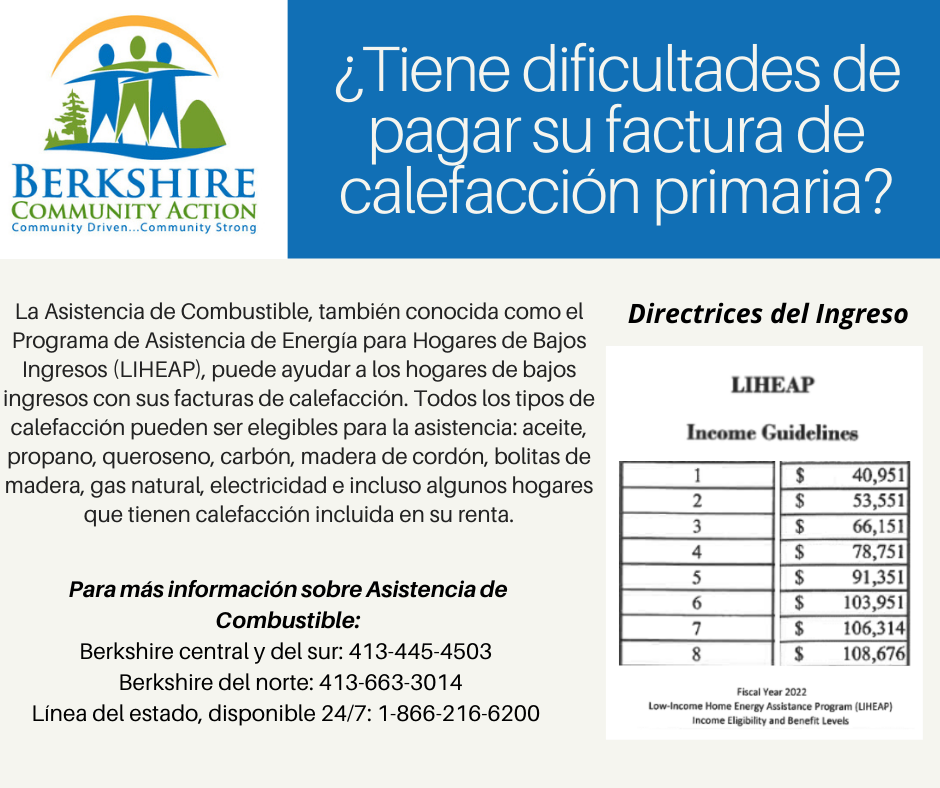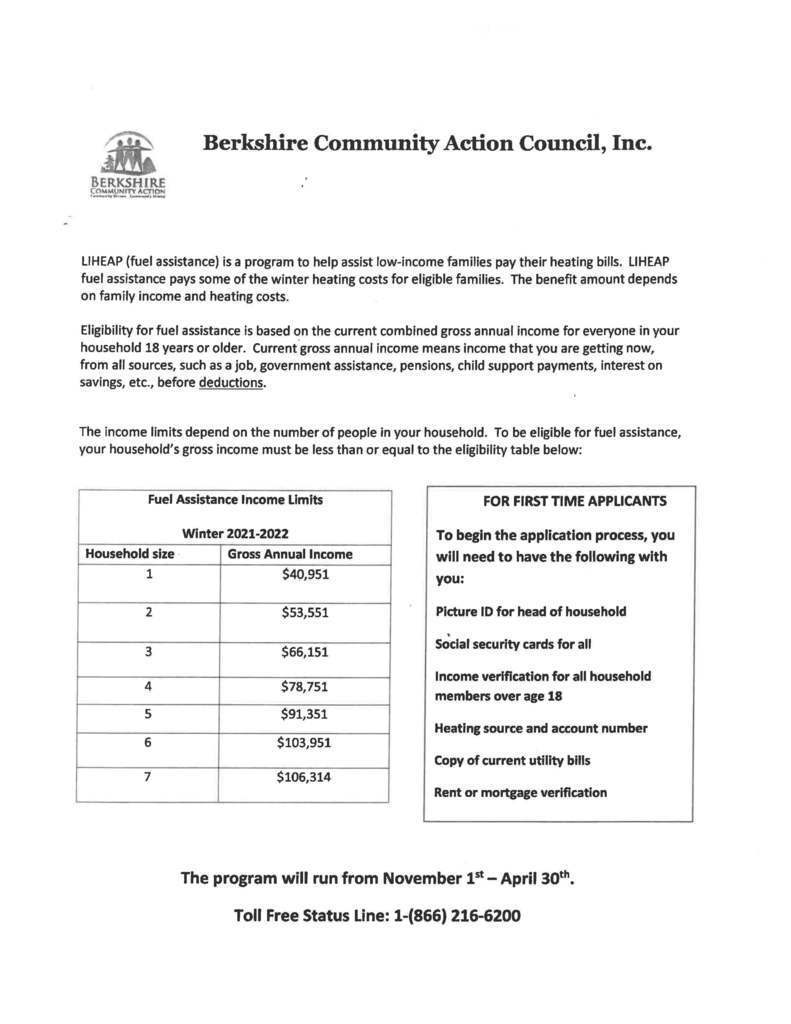 Did you know pumpkins float? Berkshire Family YMCA Northern Berkshire branch will prove it during the Pumpkin Splash event this Saturday, October 23 from 1:00-3:00 PM. Jump into the pool full of pumpkins to pick your favorite pumpkin to take home. Registrations Required.
https://bfymca.org/pumpkin-splash
Or call: Northern Berkshire: 413-663-6529 x 210