WELLNESS WEDNESDAYS Berkshire Family YMCA - Northern Berkshire Branch Every third Wednesday 11am - 1pm See flyer for details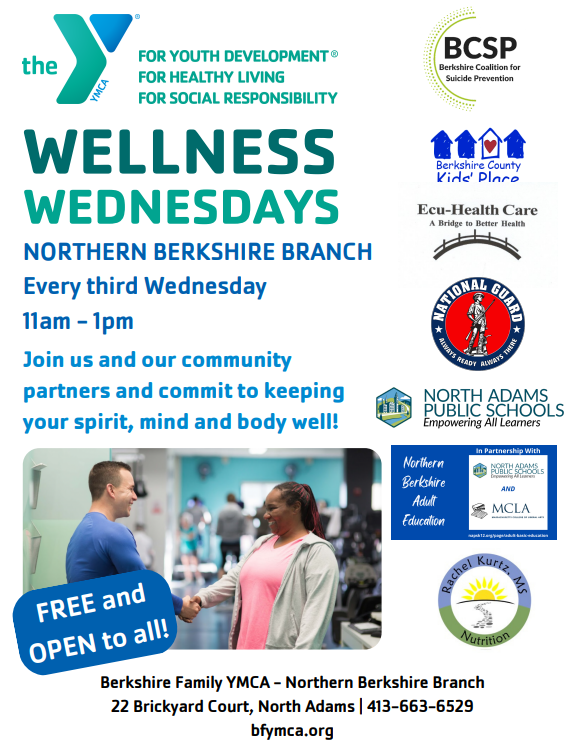 The Department of Mental Health has launched a new Behavioral Health Help Line that people can call or text at 833-773-2445. It is available 24 hours a day, seven days a week in more than 200 languages. The help line can help individuals and families navigate the behavioral health system and access treatment, including mobile crisis services. District and school leaders are asked to please share this resource with staff, families, and students, where helpful. For more information, please see the FAQ. Anyone with questions or concerns about the help line can email the help line director at
Mio.Tamanaha@mass.gov
.
https://www.masshelpline.com/
https://www.masshelpline.com/faq/

It's that time of year again- Tax season! Once again BCAC will be offering free tax prep for low-income families. See flyer for details.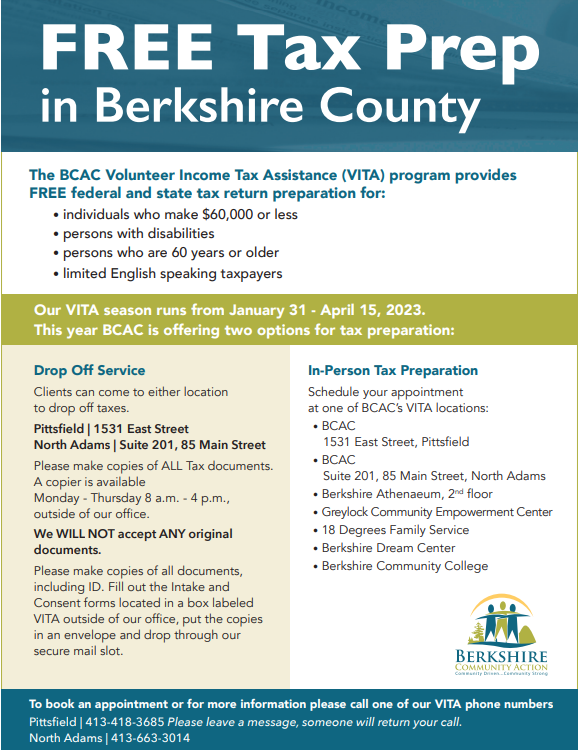 The first Mobile Food Bank of the year will be this Friday, 1/6/23. See flyer for details.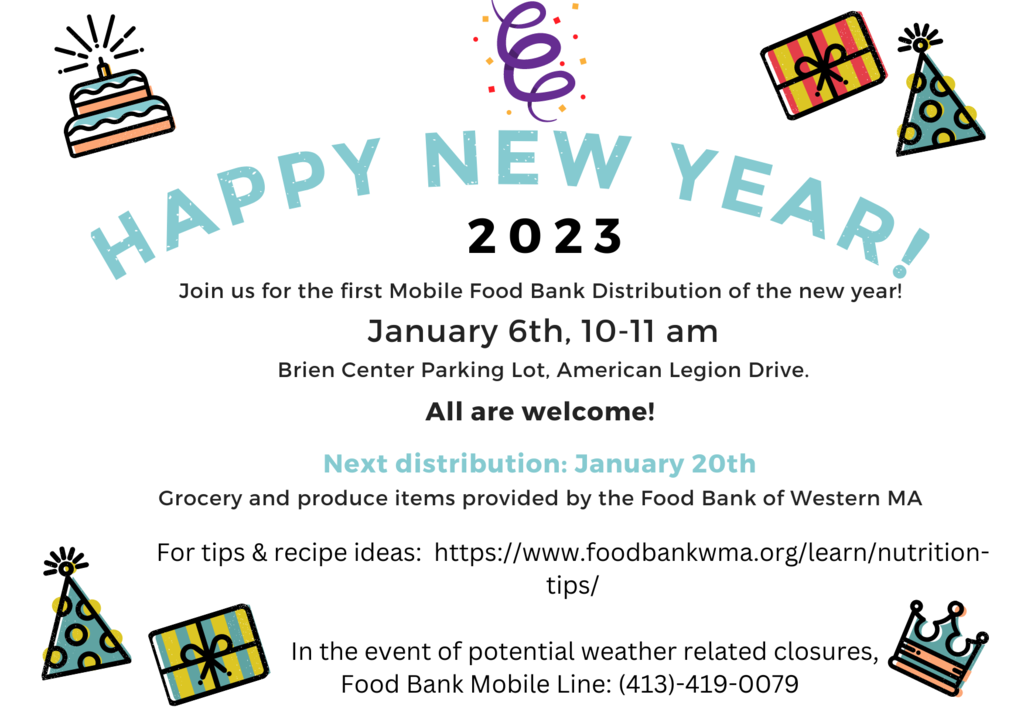 COMING TO: THE PETER W. FOOTE VIETNAM VETERANS MEMORIAL SKATING RINK WHEN: JANUARY 10, 2023 TIME: 1:30PM – 3:00PM FLU AND COVID VACCINE CLINIC PFIZER AND MODERNA BIVALENT BOOSTERS NOW AVAILABLE TO THOSE 6mo AND OLDER. COVID Vaccines are available to those 6 Months old and older FREE GIFT CARD WITH A VACCINE LOCATION: SOUTH 1267 CHURCH ST., NORTH ADAMS MA 01247 To Schedule an appointments call (413)528-0457 Walk-in's welcome Hosted by Community Health Programs (CHP)

Upcoming programming from the Family Center.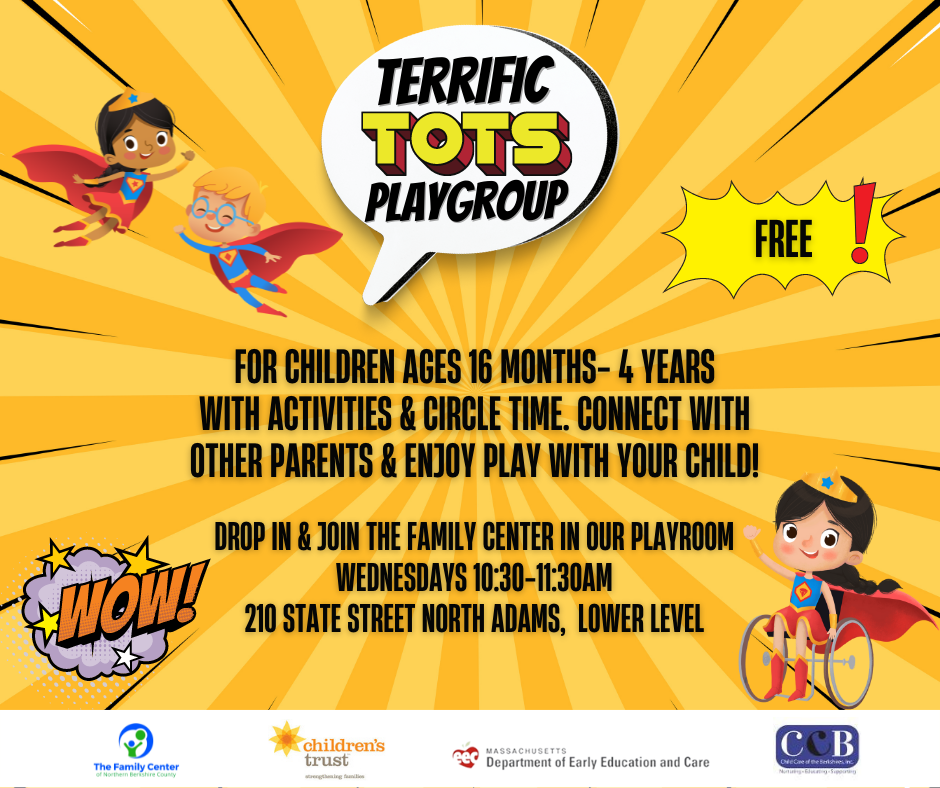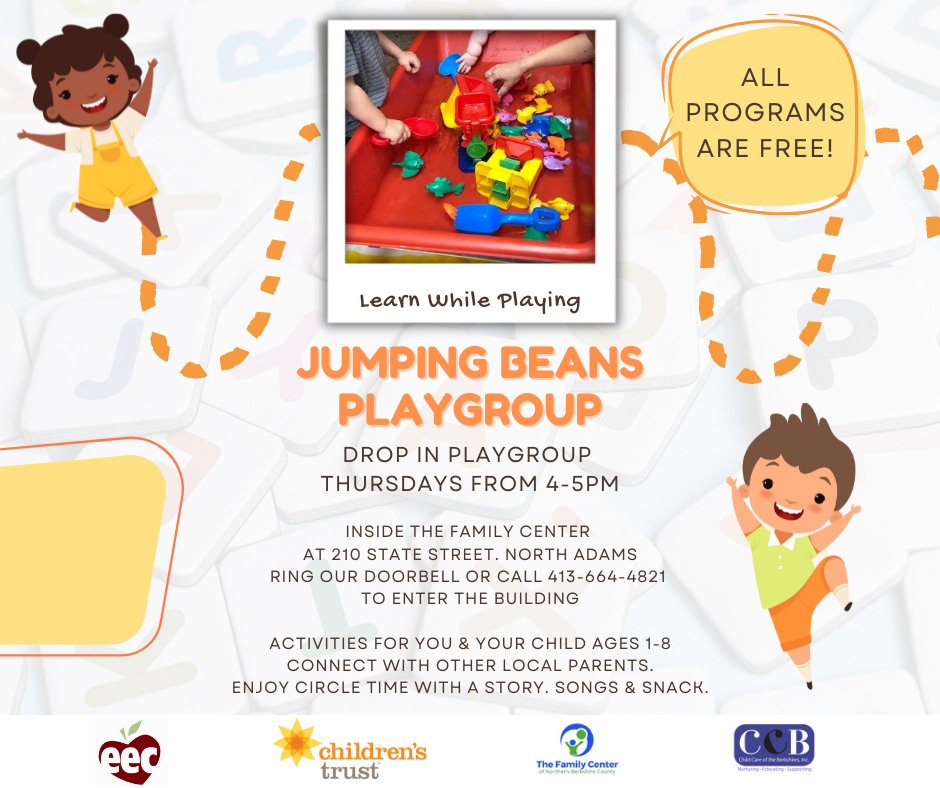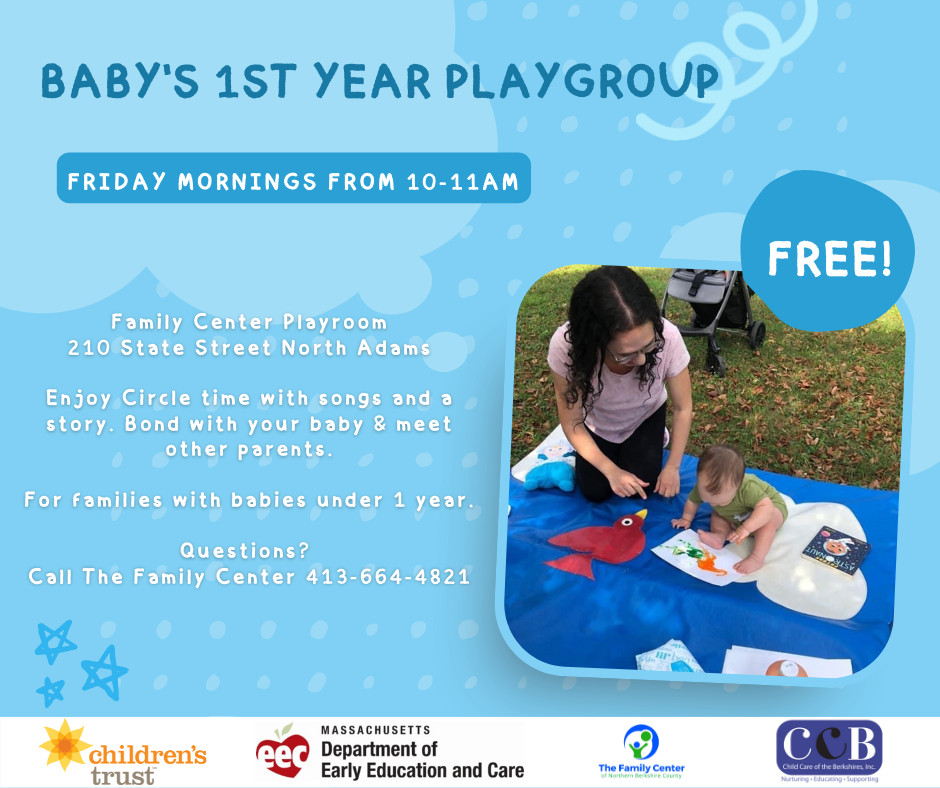 Upcoming programming from the Family Center.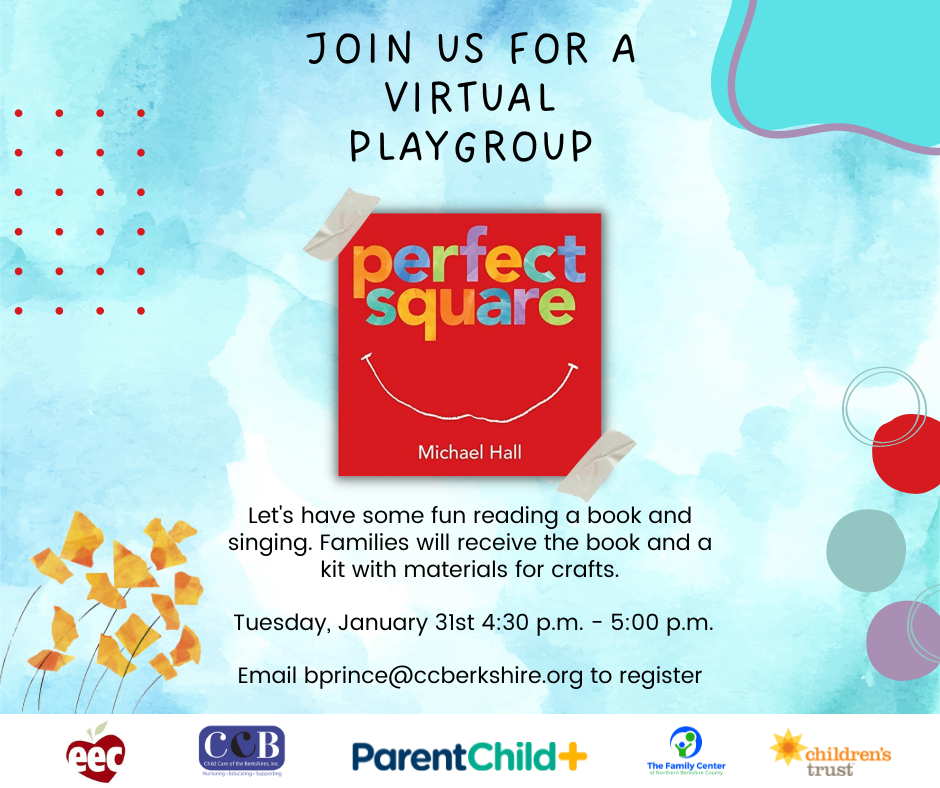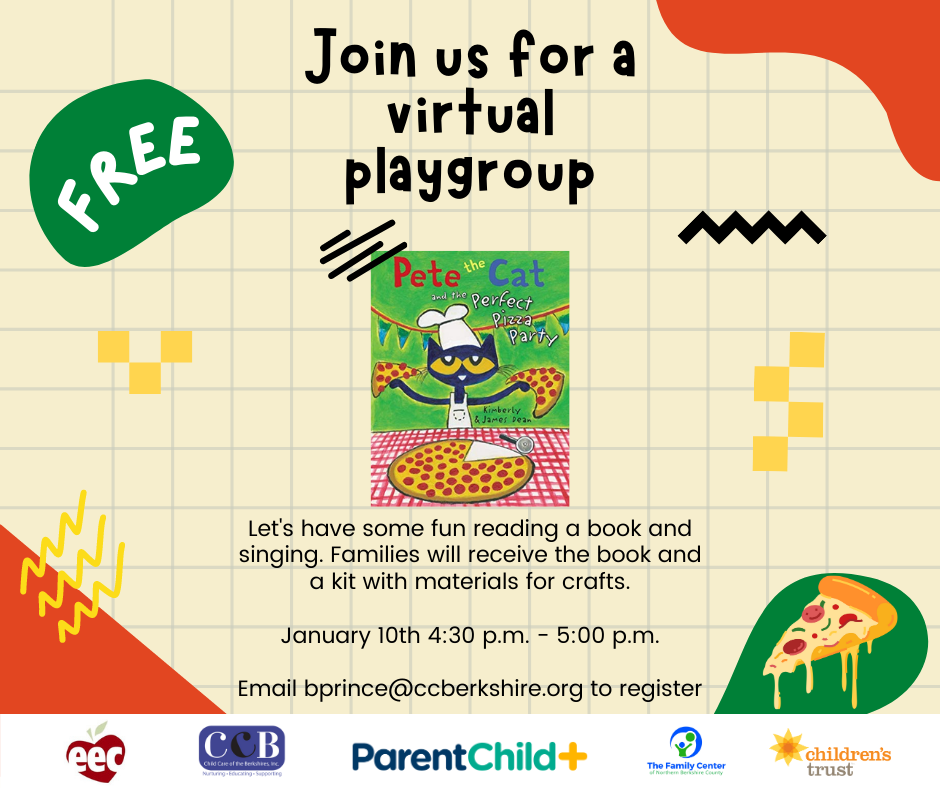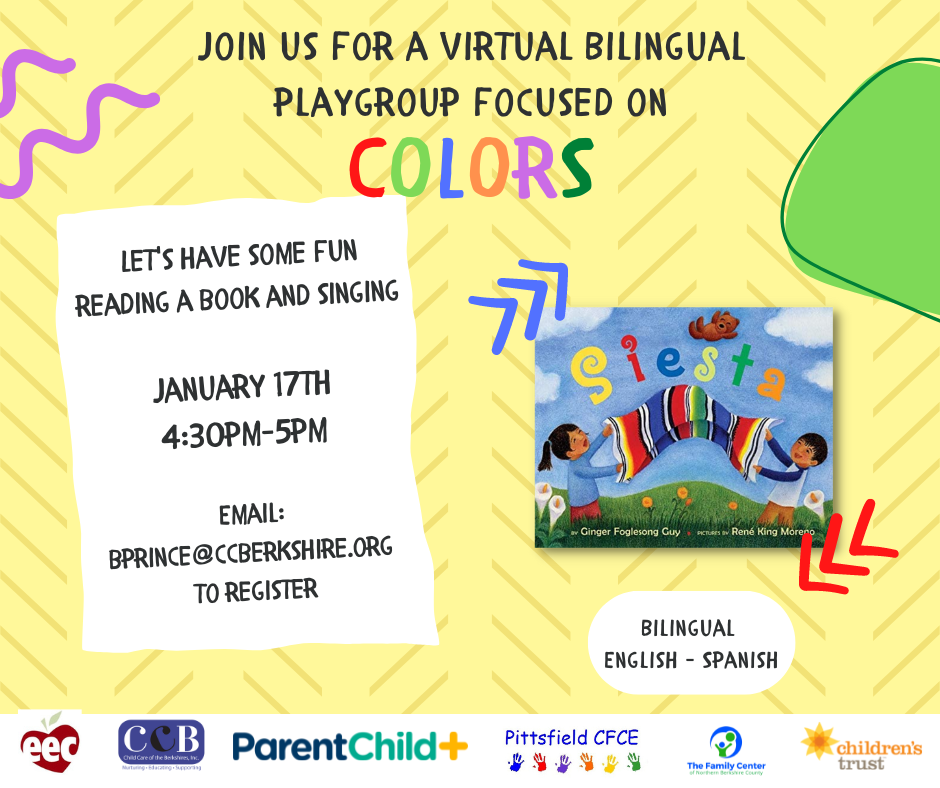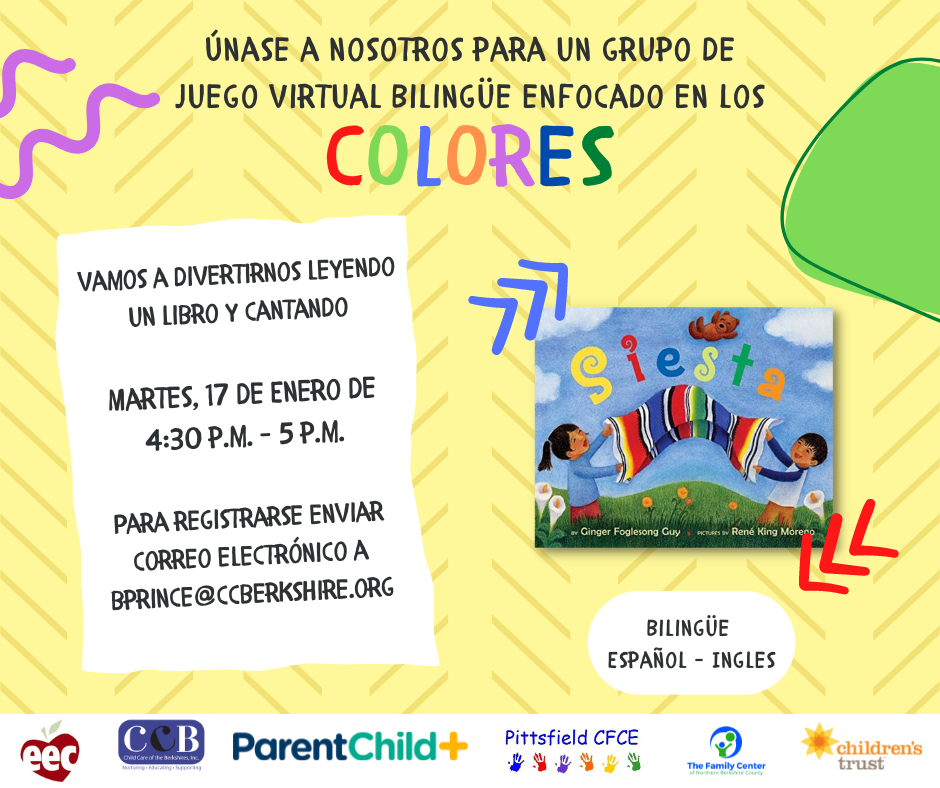 Upcoming programming from the Family Center.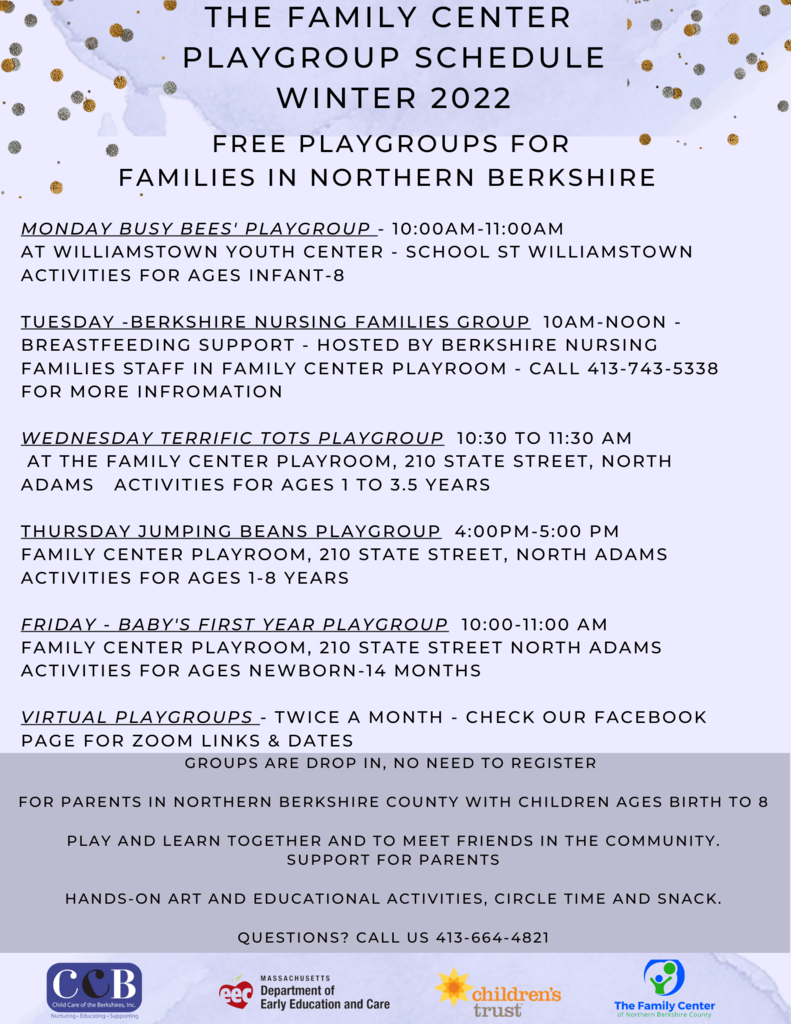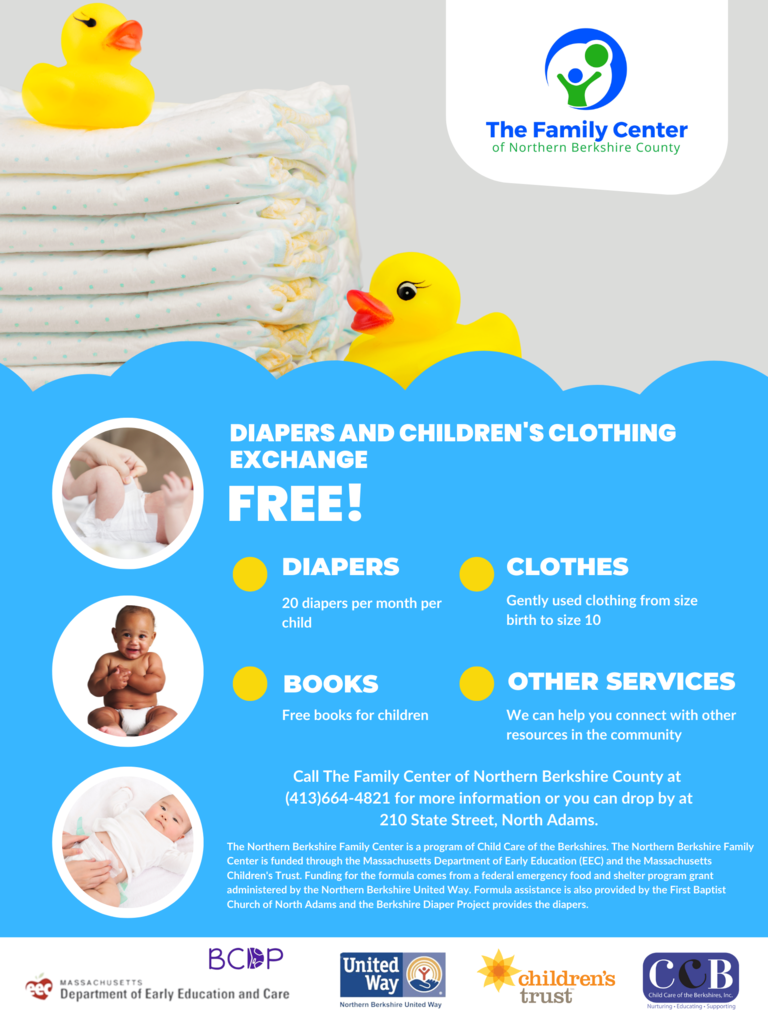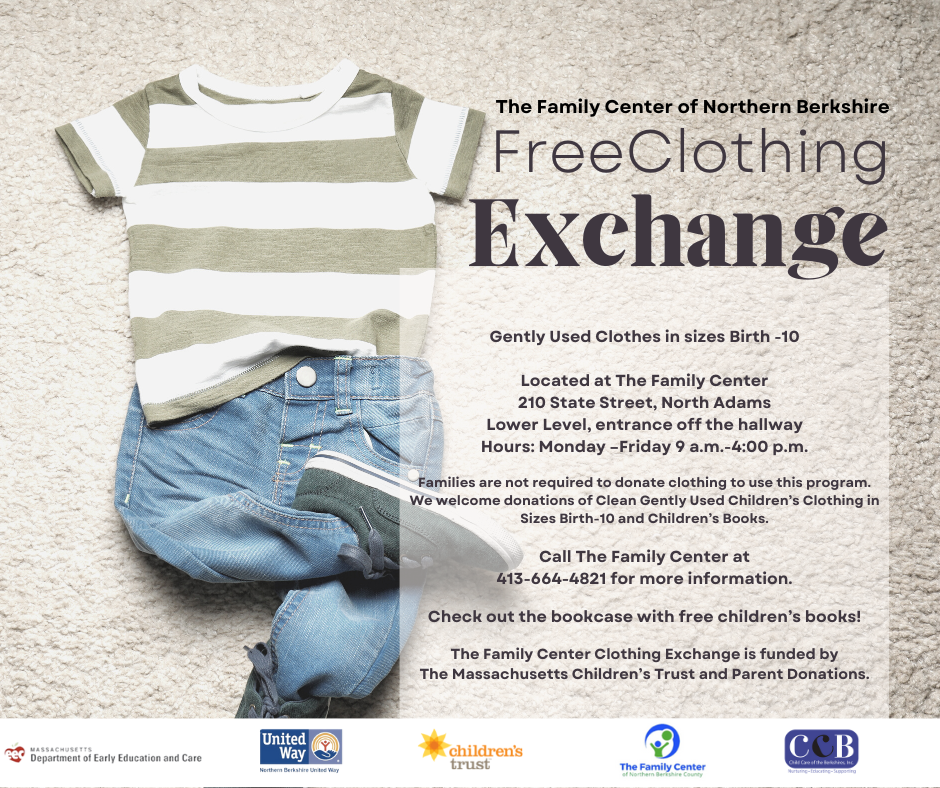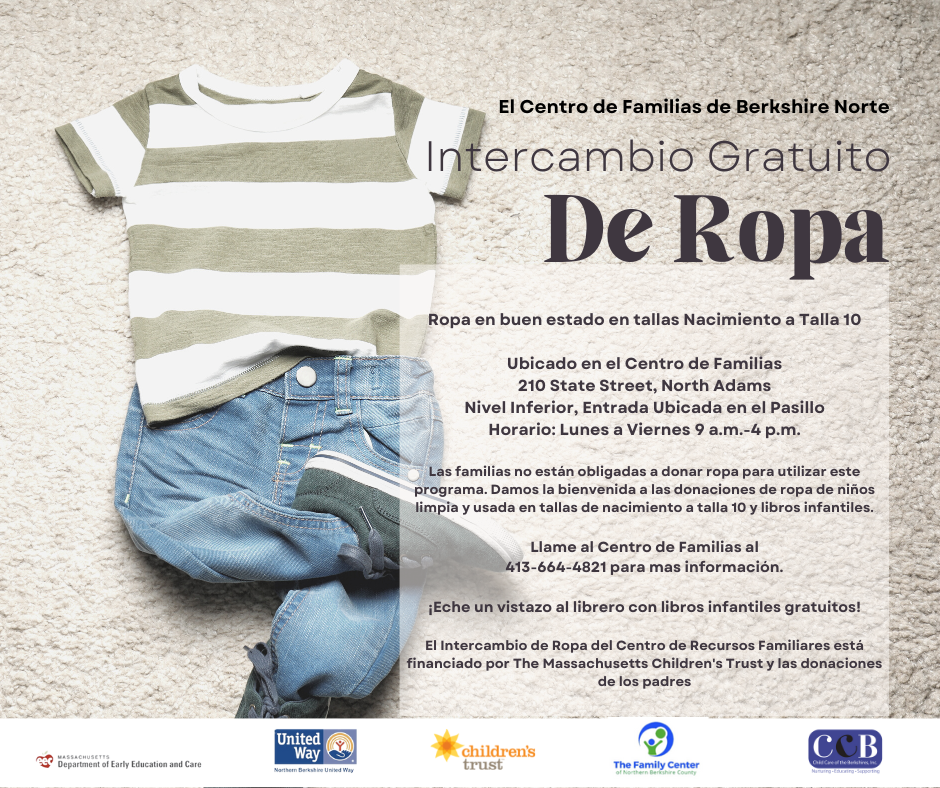 Community Health Programs Family Service is offering another virtual, free Individual Education Plan 101 session to families that have children with special needs on January 11 at 11 am. This program is open to all, but you must register. Spanish interpretation will be available. Please visit the link below:
https://www.facebook.com/events/3426959647533712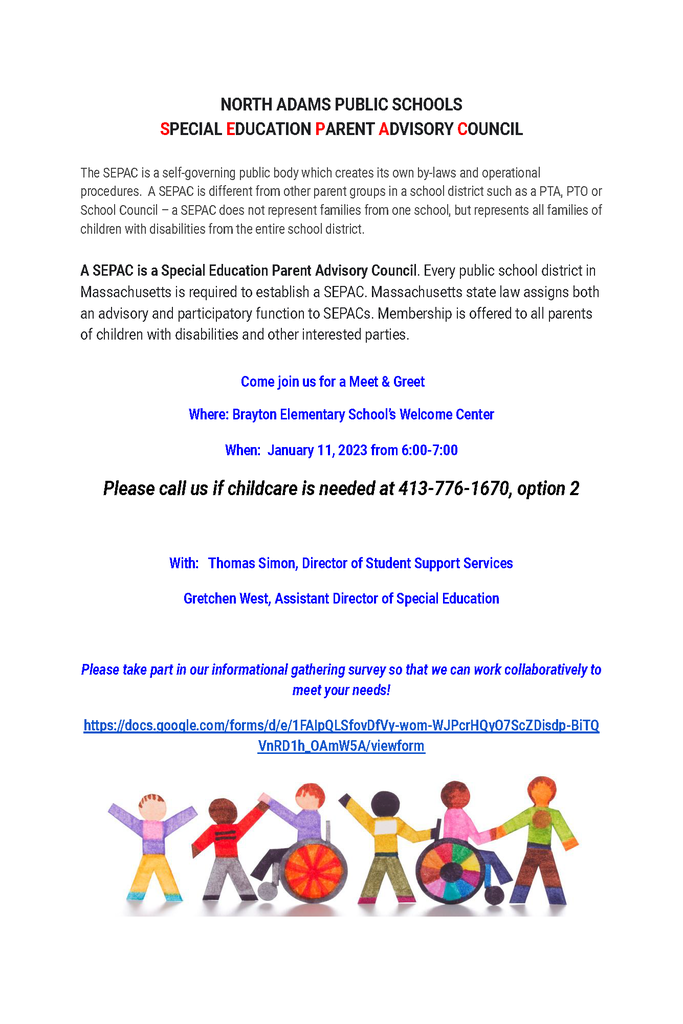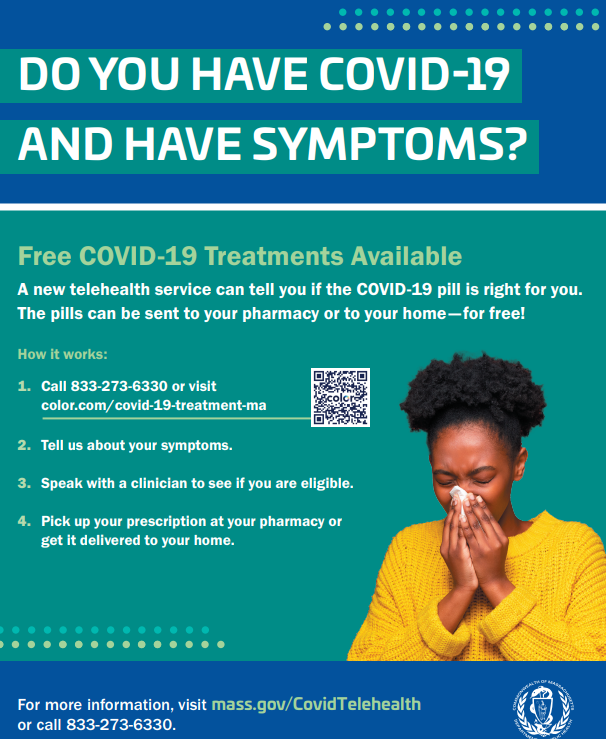 Preventing the Spread of Seasonal Respiratory Illnesses in Schools: Across Massachusetts, schools are seeing a concerning increase in seasonal respiratory illnesses, particularly COVID-19 and influenza. The best guards against severe illness are vaccinations against both. The Department of Public Health recommends that every person over the age of 6 months get a flu shot annually, and DESE strongly encourages districts and schools to engage with school communities to ensure as many staff and students as possible receive a flu and a COVID-19 vaccination this school year. Other preventive measures include reminding staff and students to stay home if they are not feeling well, take a COVID-19 test and seek treatment if needed, wear a mask if desired, and wash their hands.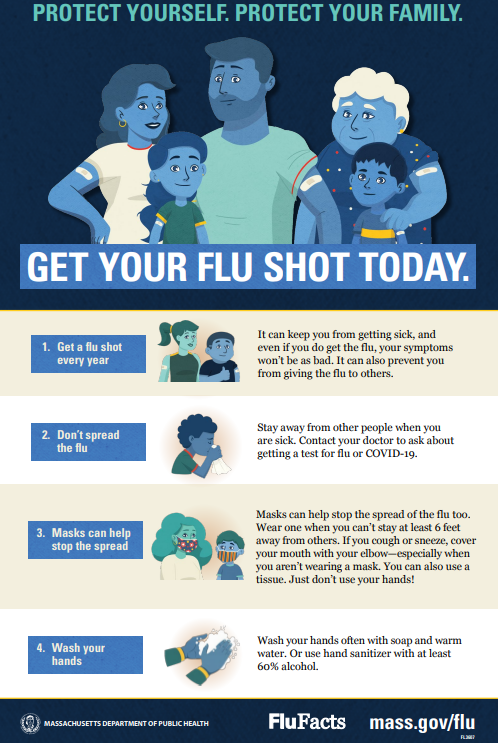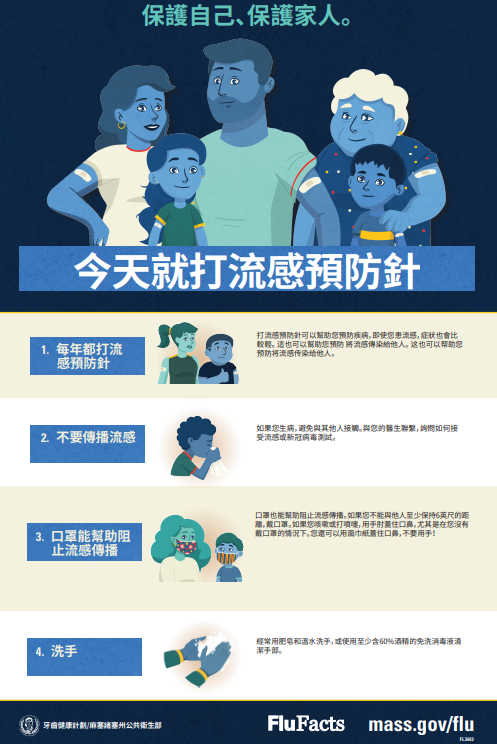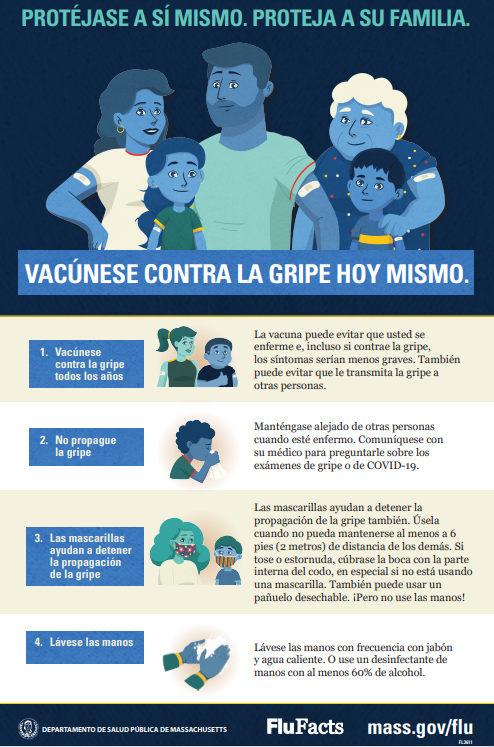 Happening today! There will be a COVID vaccine clinic on Tuesday, 12/20, from 2-5 pm, Hoosac Valley Middle/High School. A $75 gift card is available for folks who receive their vaccine or booster while supplies last. Pre-registration is strongly encouraged:
https://home.color.com/vaccine/register/cdrmaguire?calendar=b01203fe-5014-4752-b7e7-c102956a48f4
Walk ins are also welcome! If you can't make this event there will be another opportunity at the end of the month. The CHP mobile unit will be returning to the Harper Center, 118 Church St. Williamstown, on Tuesday December 27th from 1:30 to 3:30pm. They'll have the latest booster, the bivalent from Pfizer and Moderna, Covid vaccines will be available to folks 6 months old and older and they'll have Flu vaccines, regular and the senior version. Walk-ins are welcome but if you want to register, call 413-528-0475.

Due to the weather, the North Adams Mobile Food Bank has been CANCELLED for today. The next North Adams distribution will be on January 6th. Food and Meal Site listing for the Berkshires can be found here:
https://5il.co/1m4ki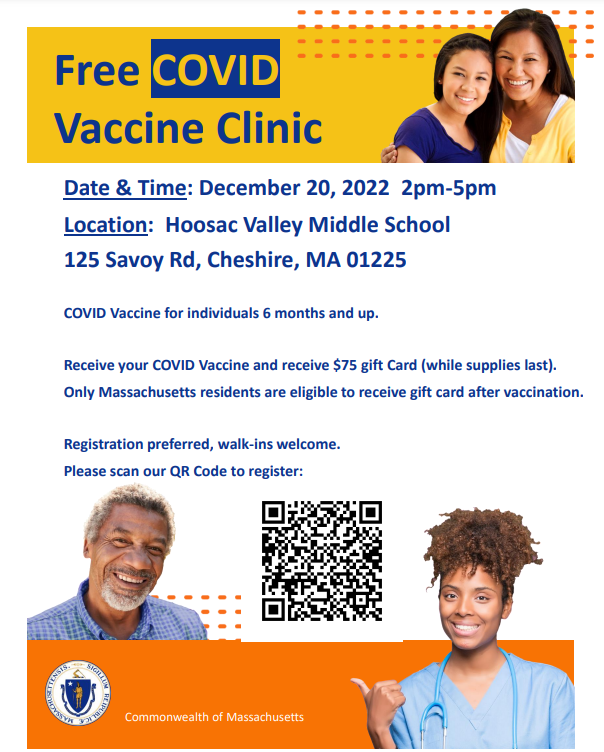 Announcing the NEW Food Pantry at the Northern Berkshire YMCA All are welcome! Membership not required Hours of Operation Monday through Friday 5:45am - 8pm Saturday and Sunday 8am - 2pm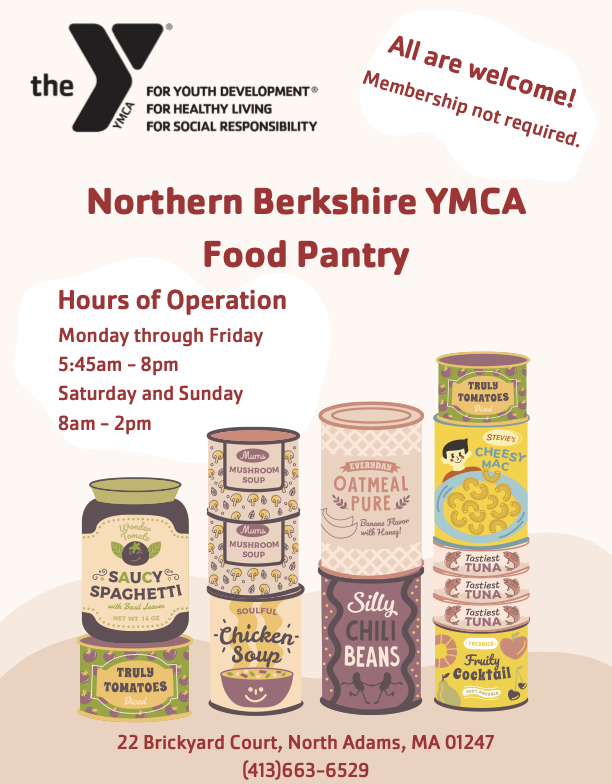 Upcoming programming from Roots Teen Center.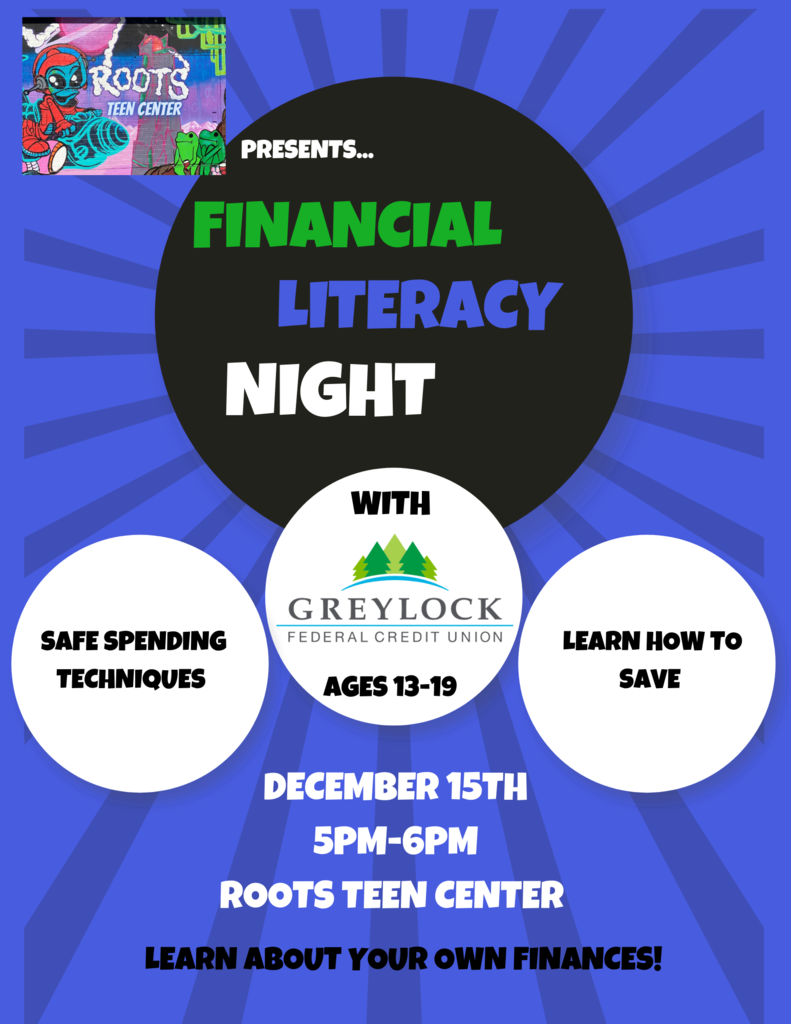 Upcoming programing from the Family Center.