Wellness Wednesday 2/15 from 11-1pm Northern Berkshire YMCA at 22 Brickyard Court The event is free and open to anyone in the community! Come visit representatives from Central/North WIC, nbCC, North Adams Public Schools, Northern Berkshire Adult Education Program, Childcare of the Berkshires, ECU Healthcare and more! This Wellness Wednesday will also include a COVID Vaccine Clinic. Pre-registration is encouraged. Walk-ins are welcome. The flyer includes a QR Code or folks can visit mass.gov/getboosted (scroll down, and enter North Adams YMCA into the search bar). MA residents will be able to receive a $75 gift card while supplies last!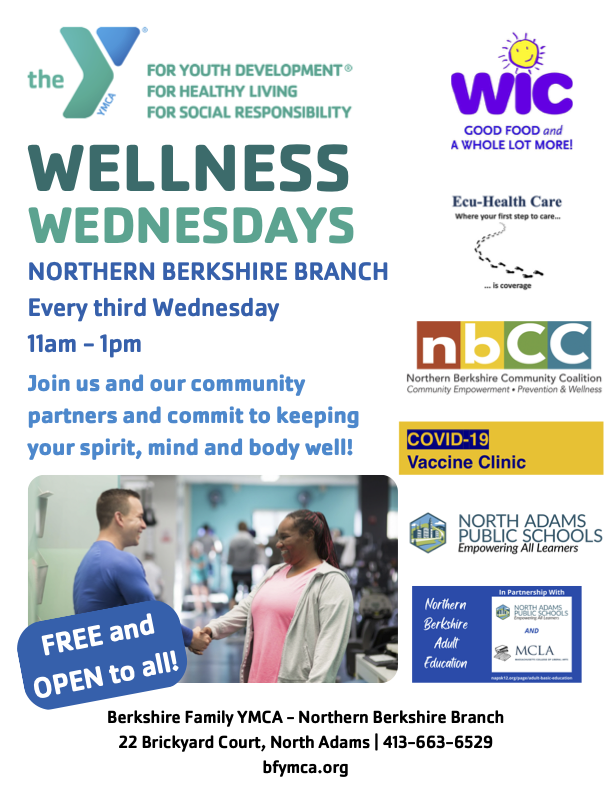 Our students celebrated the 100th day of school in a variety of ways! Some counted to 100. Others dressed like they were 100 years old. Some students even brought in 100 pieces of an item (googly eyes, pennies, etc.)! Our teachers got in on the fun, too!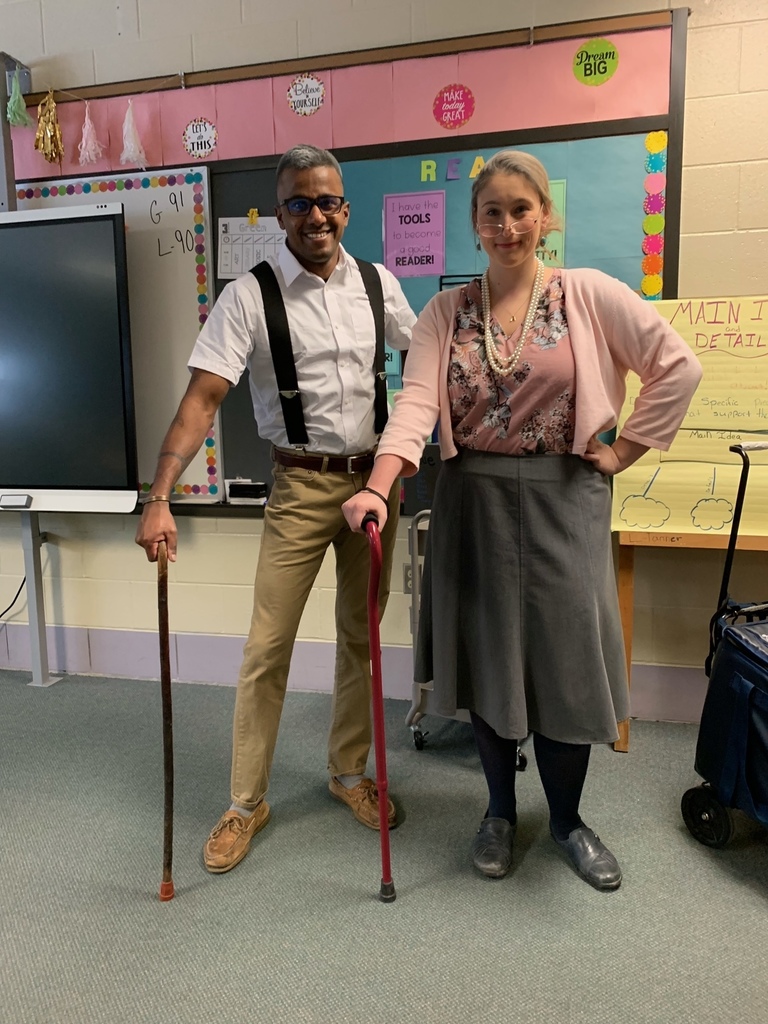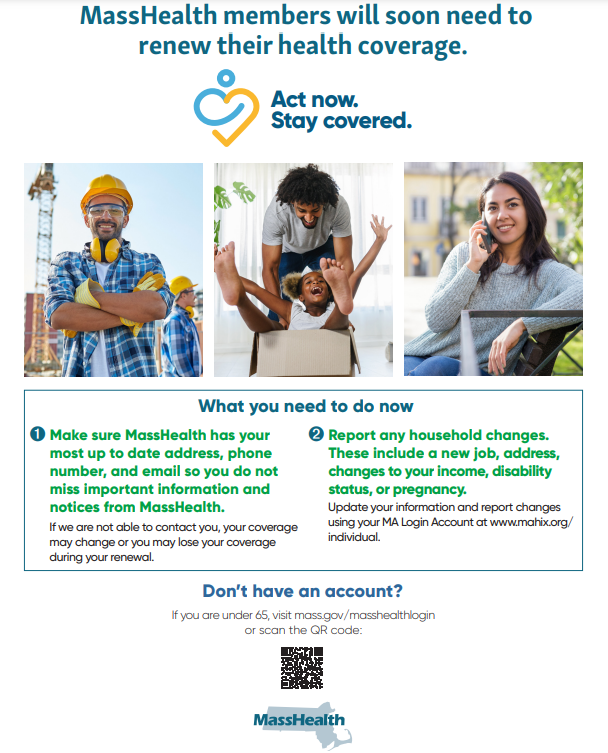 Dress for the weather! Cold weather is coming! Temperatures are projected to drop during the afternoon on Friday, 2/3. We recommend wearing warm clothes.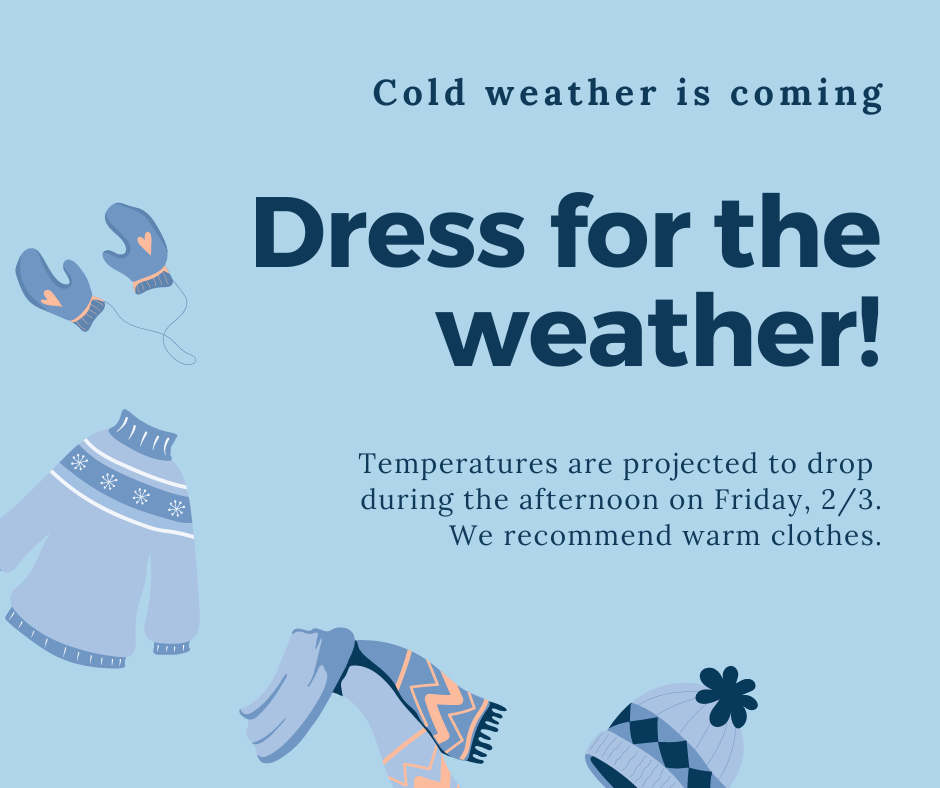 MassHealth members will soon need to renew their health coverage. See flyer for instructions and additional details.
https://5il.co/1o0d9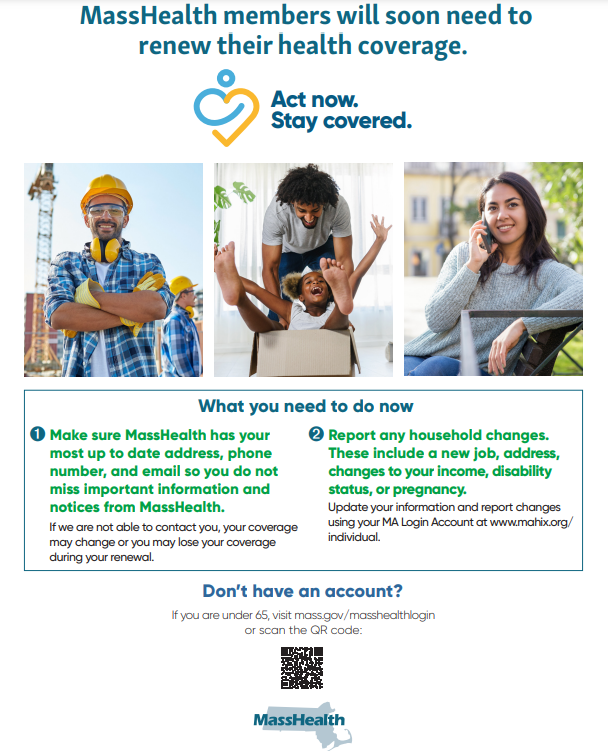 2023 Western Mass Family Leadership Series Feb and March in Holyoke Topics covered include advocacy, creating a vision, policy making and self care. Any family caregiver of a DDS person is eligible to participate. See flyer for additional details.

Brought to you by Community Health Programs FLU AND COVID VACCINE CLINIC NORTH ADAMS TOWN HALL WHEN: FEBRUARY 2, 2023 TIME: 10:00AM – NOON PFIZER AND MODERNA VACCINES BIVALENT BOOSTERS NOW AVAILABLE TO THOSE 6mo AND OLDER. (Moderna Bivalent only available to those 6yr and older) FREE GIFT CARD WHEN YOU GET A VACCINE

Free Day at Mass MoCA is January 28th! See flyer for details.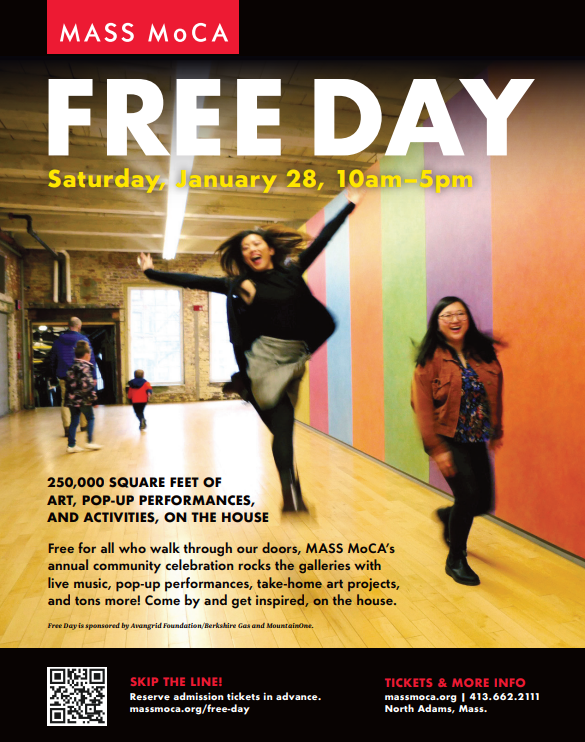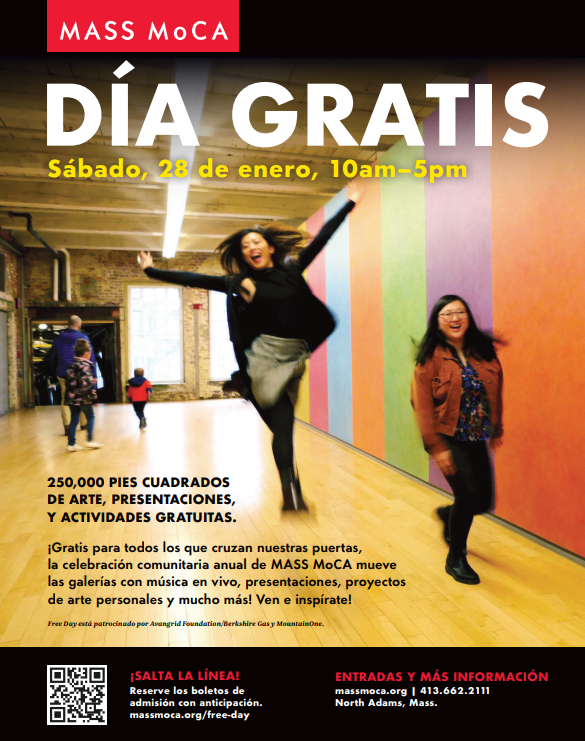 Upcoming programming from Williamstown Rural Lands.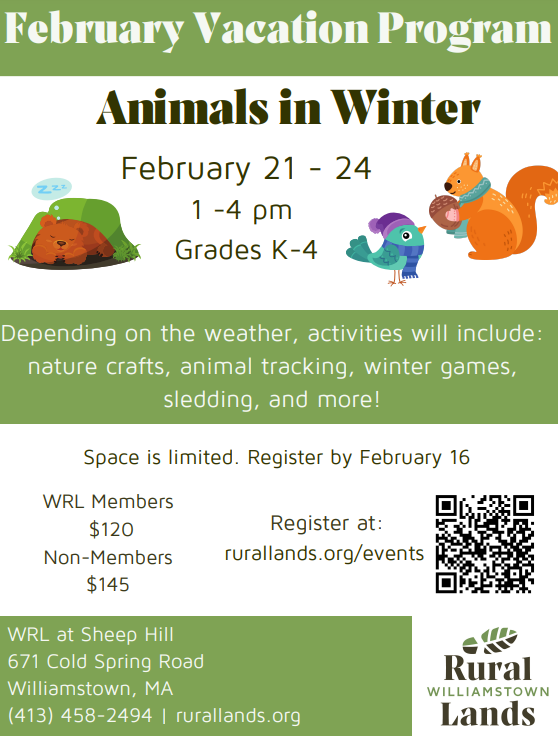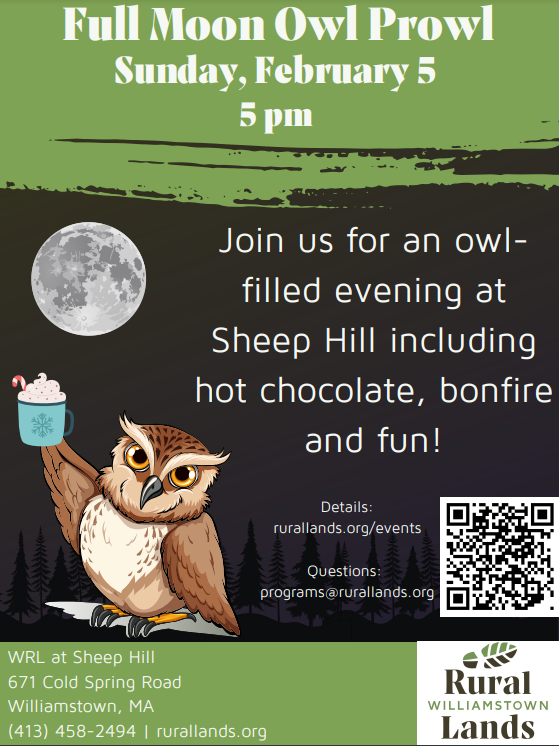 CHP Family Services announced a special event for families who have children with special needs. "Special Kids, Special Diet: A Virtual Workshop to Explore Ideas and Speak with a Nutrition Team". Registration is required. See flyer for more details.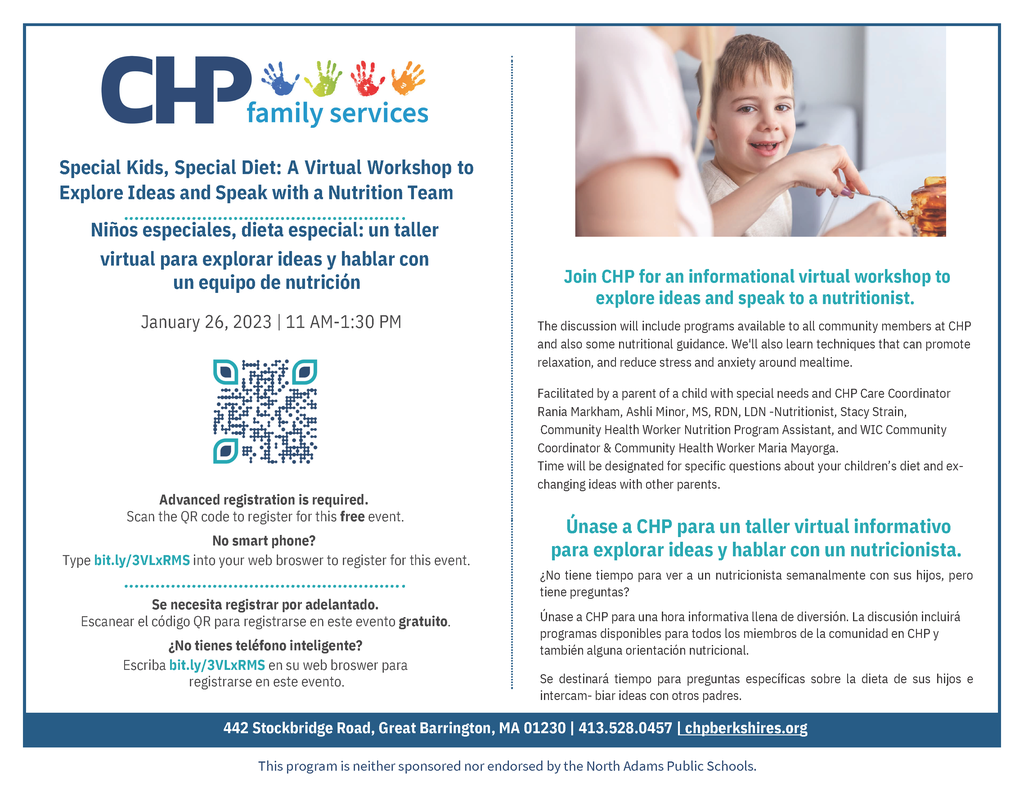 There are still TWO FREE spots left in the Adult Education Culinary Arts program. Get your culinary Industry Recognized Credential and prepare for your GED in this exciting 16 program held at McCann Technical High School. Call Annie Pecor, 413-412-1118 or email
apecor@napsk12.org
to sign up today!

See flyer for details about a fuel assistance opportunity through the Massachusetts Department of Veterans Services.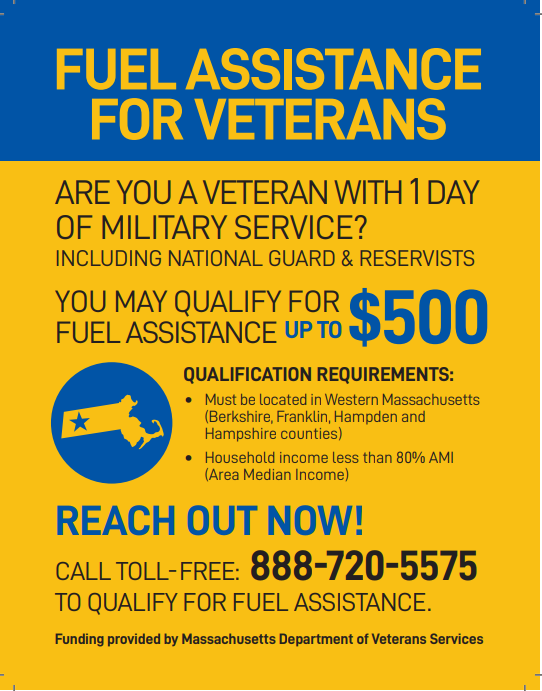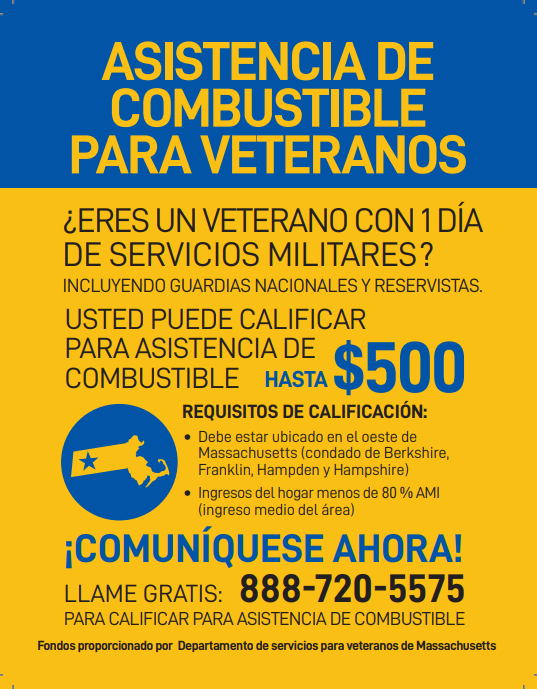 NB YMCA is working to launch a Girls on the Run program this spring. Below are flyers with additional information. If you or someone you know is interested in volunteering or would like additional information please reach out to Brandon at (413) 663-6529 x233 or via email at
brousseau@bfymca.org
.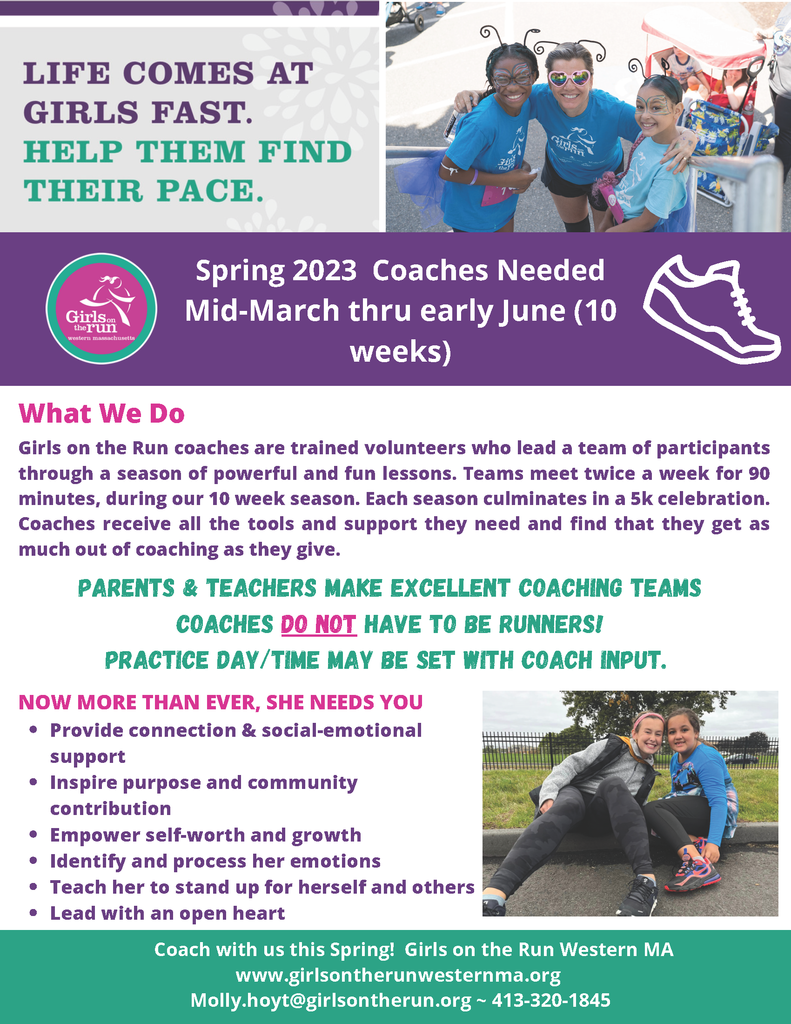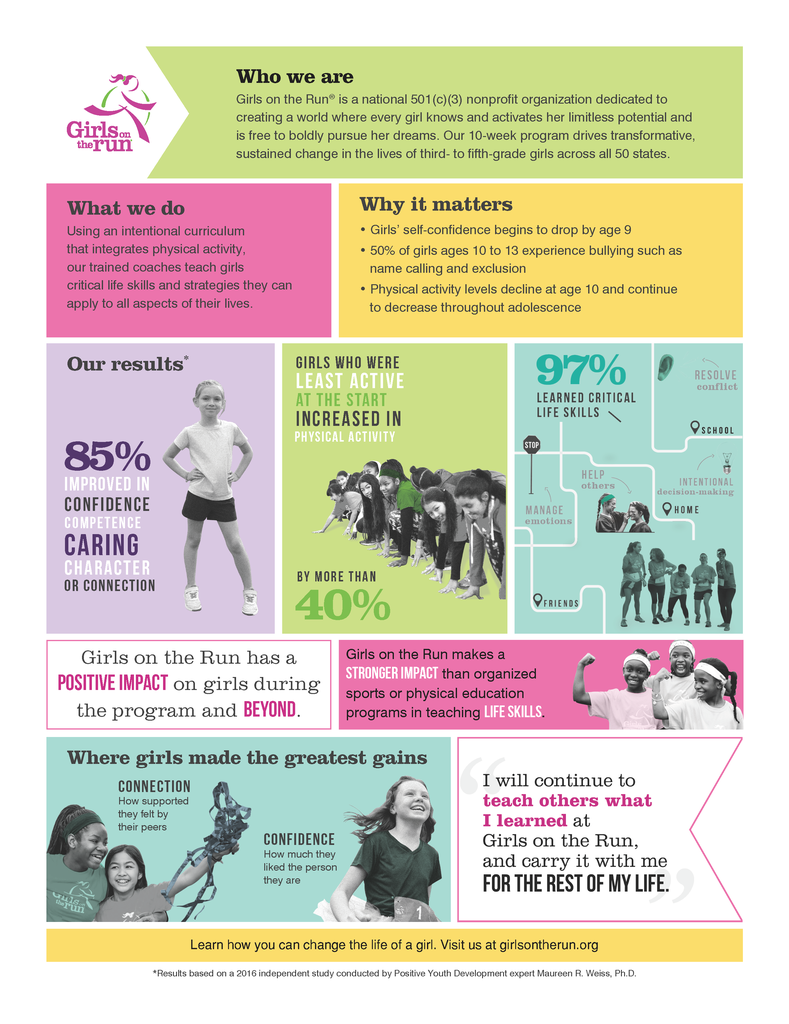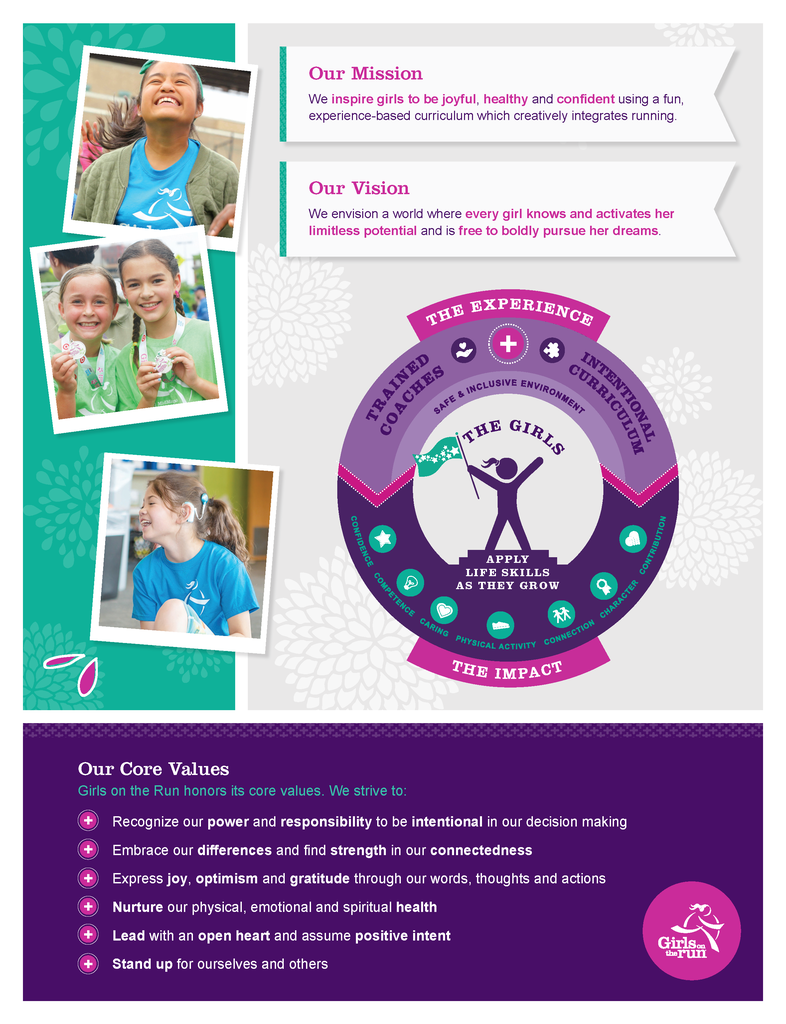 The next North Adams Mobile Food Bank will be this Friday, January 20th, from 10-11 am in the Brien Center parking lot. There are no eligibility requirements. All are welcome to participate! Produce and grocery items are provided by the Food Bank of Western MA. For tips & recipe ideas please visit:
https://www.foodbankwma.org/learn/nutrition-tips/
In the event of potential closures, the Food Bank has set up a hotline to provide updates: Food Bank Mobile Line (413) 419-0079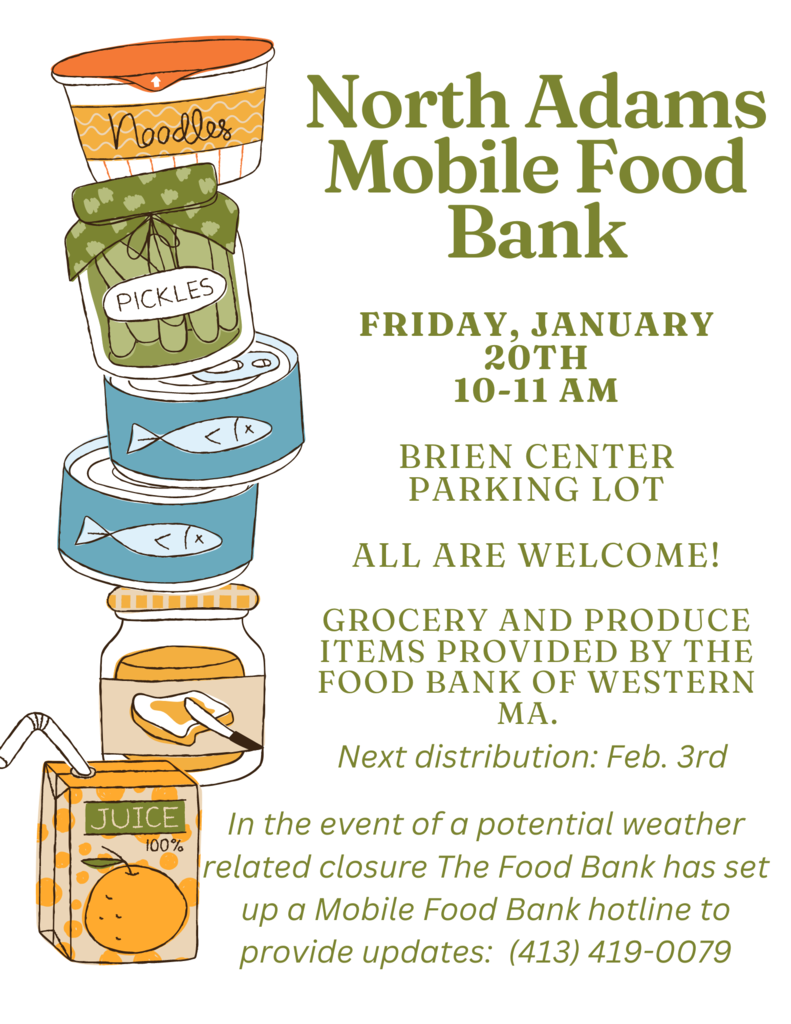 An invitation to participate in a community meeting to discuss the potential for a recovery center in North Adams. This conversation has been part of the Healing Communities Study meetings and action planning process. See flyer for details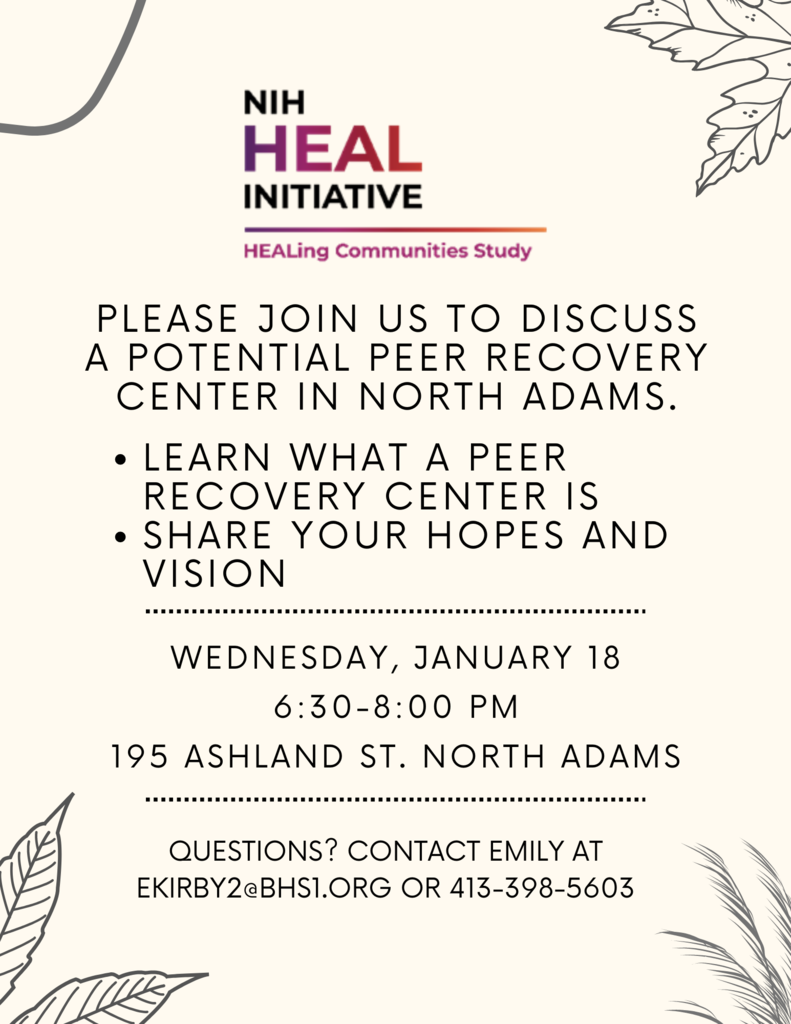 WELLNESS WEDNESDAYS Berkshire Family YMCA - Northern Berkshire Branch Every third Wednesday 11am - 1pm See flyer for details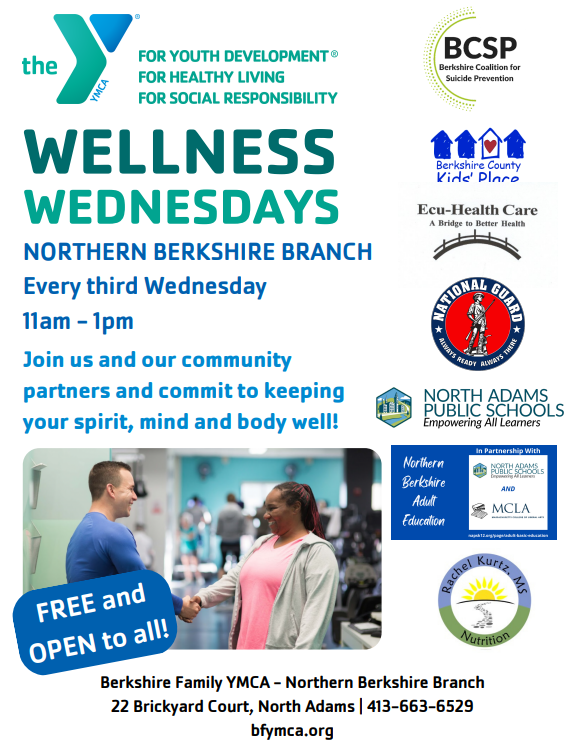 The Department of Mental Health has launched a new Behavioral Health Help Line that people can call or text at 833-773-2445. It is available 24 hours a day, seven days a week in more than 200 languages. The help line can help individuals and families navigate the behavioral health system and access treatment, including mobile crisis services. District and school leaders are asked to please share this resource with staff, families, and students, where helpful. For more information, please see the FAQ. Anyone with questions or concerns about the help line can email the help line director at
Mio.Tamanaha@mass.gov
.
https://www.masshelpline.com/
https://www.masshelpline.com/faq/

It's that time of year again- Tax season! Once again BCAC will be offering free tax prep for low-income families. See flyer for details.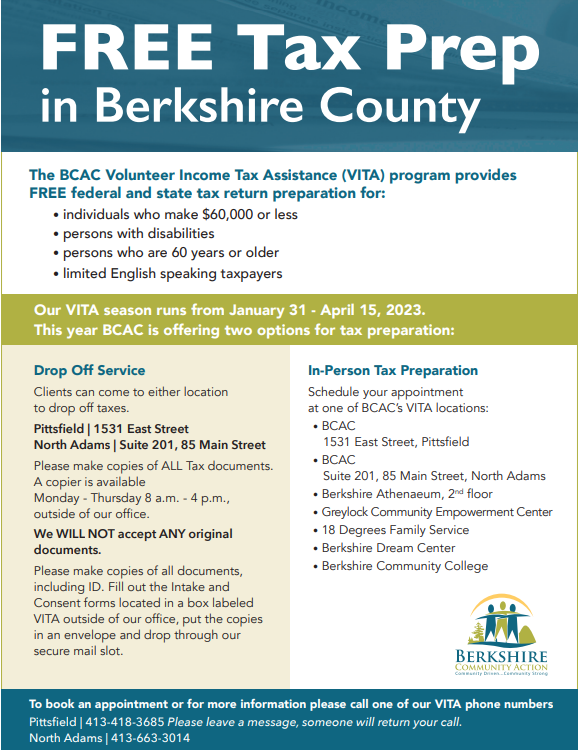 The first Mobile Food Bank of the year will be this Friday, 1/6/23. See flyer for details.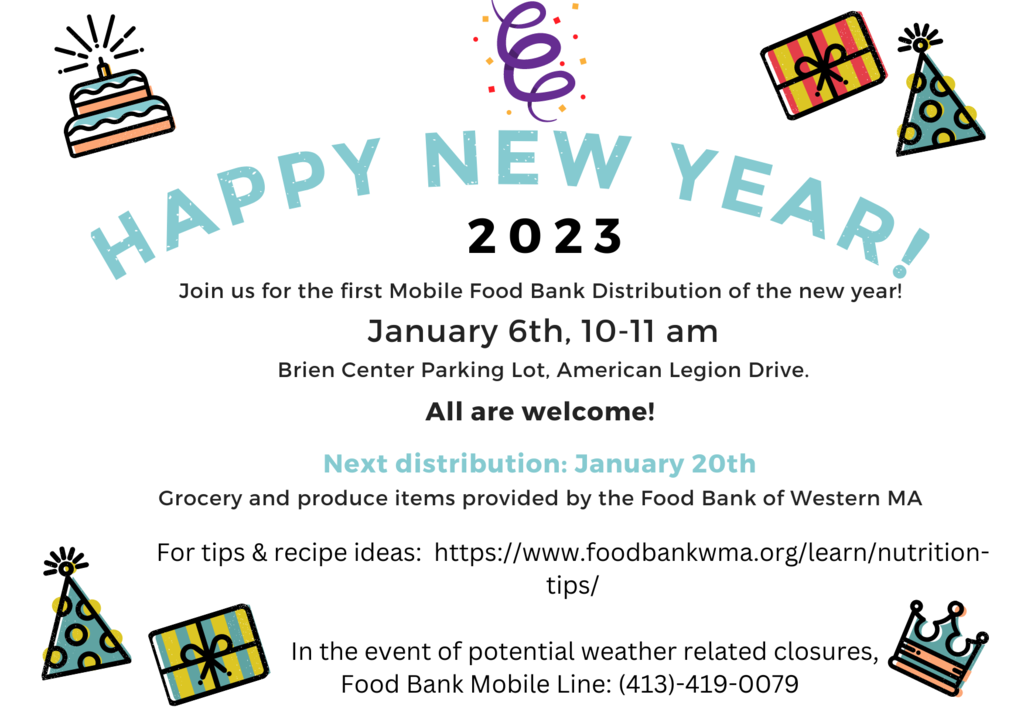 COMING TO: THE PETER W. FOOTE VIETNAM VETERANS MEMORIAL SKATING RINK WHEN: JANUARY 10, 2023 TIME: 1:30PM – 3:00PM FLU AND COVID VACCINE CLINIC PFIZER AND MODERNA BIVALENT BOOSTERS NOW AVAILABLE TO THOSE 6mo AND OLDER. COVID Vaccines are available to those 6 Months old and older FREE GIFT CARD WITH A VACCINE LOCATION: SOUTH 1267 CHURCH ST., NORTH ADAMS MA 01247 To Schedule an appointments call (413)528-0457 Walk-in's welcome Hosted by Community Health Programs (CHP)